Panto Is Coming To Putney & We Have Tickets To Win
---
Putney Theatre Company present Cinderella: A Tale of Cinderellaland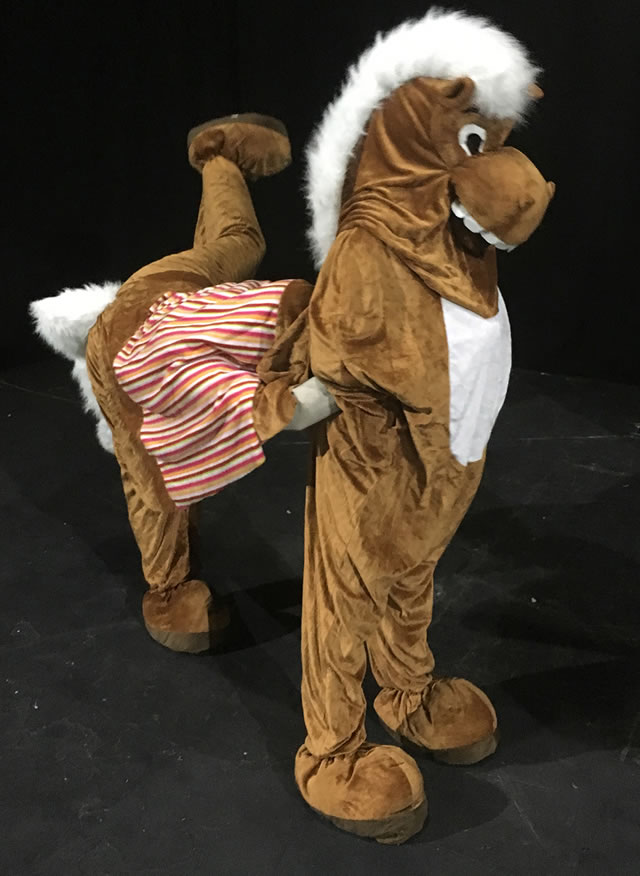 This is the first time the resident company of Putney Arts Theatre has produced a pantomime in over 10 years, offering Putney audiences a great value local pantomime to watch this Christmas.
The world's favourite panto, given a magical new lease of life. Cinderellaland is in crisis. A financial crisis that has lead to the dreaded 'Austerity'. The King and Queen pin their hopes on their slightly immature son, Charming and his less than reliable friend Dandini to rescue the kingdom. Their solution? A great big party. Anyone who's anyone is invited.
Add to the mix a young girl with a lot of talent but little opportunity, a father who keeps having 'nasty turns', a really evil Stepmother, a couple of extremely unattractive Stepsisters and a panto horse.. Trying to put things right are Cinderella's ineffectual friend Buttons and a fairy godmother-in-training.
Come midnight, everything hangs in the balance. Can Cinderella be found to save the day and solve the financial crisis? Will the Evil Stepmother finally meet her match? And will Buttons ever get his melons?
Directed by experienced Artistic Director, Tom Sainsbury, written by award nominated, local and talented writers, Marcia Kelson, Tim Iredale, Tom Sainsbury, Lizzie Carter and Simon Herd, and with a stella cast of professional and amateur actors, if you love South West London and want to have an hilarious few hours entertainment then this is the Pantomime to watch.
Tom Sainsbury, Artistic Director of Putney Theatre Company said of the launch, "When I first decided to programme a pantomime into our Christmas period, I knew we would come up with something fun and energetic that would excite our local audiences, but I am gobsmacked at the quality of the writing that our team has produced. Original music composed by Simon Herd alongside a unique script with loads of local references and jokes for adults and children alike it really is something I couldn't recommend more for families, couples, friends or anyone really, to make the time to come along and watch!"


The cast above, includes a large number of local talented actors with a wealth of experience across all forms of theatre. Cinderella will be played by Emma Fleming and Buttons by Rufus Cooper, both of whom were recently seen in PTCs production of 'One Man Two Guvnors'. The Fairy Godmother will be played by Kirsty Harisson. The Ugly Sisters, Gertrude & Jezebel, will be performed by Brian Statton and James Mbanefo and The Evil Stepmother by Josie Murphy.

* Four tickets worth £44 are for 2 adults and 2 children for your preferred performance - if the performance is sold out you will be offered an alternative date.

October 28, 2016