Have Fun With Friends & Walk Away With A Dozen Lady Berry Cupcakes
---
Plus 10% discount to readers who book a class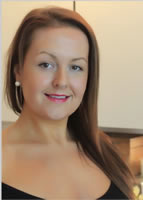 Farley Berry is a lady with a passion, and that passion is cupcakes!

"My love affair with this particular form of art dates back to 2010, when I began baking cakes to share with my friends and family. But what started as an enjoyable experiment quickly became an obsession, and I found myself giving up my job and turning my home into a one-woman bakery! Since then I have worked hard to turn my passion into a successful small business. It hasn't always been easy, but when you do what you love you always find a way."
Farley continued: "The endless possibilities of creating something both beautiful and edible are what motivate me every day, and I relish how my job continually challenges the limits of my imagination and skill. I think of each cupcake as a miniature work of art, so a great deal of thought and effort goes into every single design."

By taking a class in cupcake decoration you'll learn new skills, exercise your creative muscles and learn to make beautiful cakes for your friends and family. Cupcakes make a great gift for any occasion and can easily be personalised. The classes are held in Wandsworth or you can book a group in the comfort of your own home if you have over 6 participants (maximum 12).


Why not make it a fun day out with a friend, partner or family member? You can hire Lady Berry Cupcakes to teach at a Hen Party, a birthday event or just a special gathering for a group of friends. There is a wide range of cupcake classes, so there's something for everyone. At the end of every class, each person will have a box of twelve delicious cupcakes to take home with them, along with their new expertise.
Readers will get a 10% discount on any booking they make in April if they quote FulhamSW6, HammersmithToday, PutneySW15 or WandsworthSW18.



A selection of courses below to whet your appetite: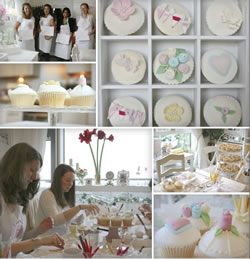 Beginners-class
Our Beginners Cupcake Class is designed for those who have just begun their baking adventure and want to get to grips with the basics. You will cover various piping techniques to cover your cakes using both icing and fondant. You will then be taught how to design and make a wide selection of sugar craft details with which to adorn your cupcakes, including the rolled rose, 3D butterflies, detailed polka dot and striped bunting and much more. At the end of the day we will ensure you go home with the skills and confidence to make beautiful cakes in your own kitchen.
This class is 3.5hrs long


Shabby-chic - Our Shabby Chic cupcake decorating class will teach you how to create the perfect domed cupcake filled with delicious butter icing. We will teach you the skills to make striped and polka dot icing which looks fabulous. Design charming fondant buttons, rolled roses and buttoned flowers all in a fun and pretty vibrant pastel palette. This class is 3.5 hrs long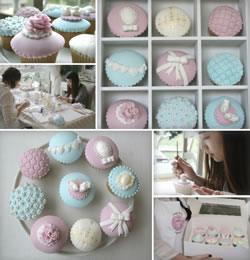 Vintage-class
Our Vintage Cupcake Class we will focus on making beautiful romantic designs including the incredibly popular cameos. We shall be creating several variations of ribbons. You will be taught how to emboss fondant and mould the wonderful rose, ruffle rose, blossoms and hydrangeas. We will also create the doves in love. All coming together to create a fabulously classy collection. This class is 3.5 hrs long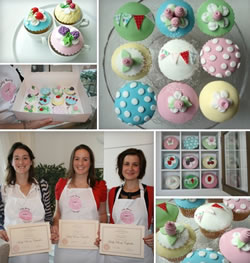 Cath-Kidston-inspired-class
Our "Cath Kidston" inspired cupcake decorating class is for those who appreciate Ms Kidston's unique style and her colourful, nostalgic designs. During this class you'll create a stunning box of bespoke cupcakes using a vintage palette. We draw ideas from the many existing "Cath Kidston" patterns, and also encourage you to try inventing your own designs within this inspirational theme. You will learn how to creating the wonderful quilting effect, create rolled roses, polka dot domed cakes and much more.
This class is 3.5hrs long



Too busy to take a class? Don't worry Lady Berry supplies cupcakes for those special occasions such as a wedding baby shower, engagement and many more, or simply because they look so lovely in boxes of 6 or 12........

Order them online

Advertisement

April 4, 2013