Oscar & Owl connects local families to local babysitters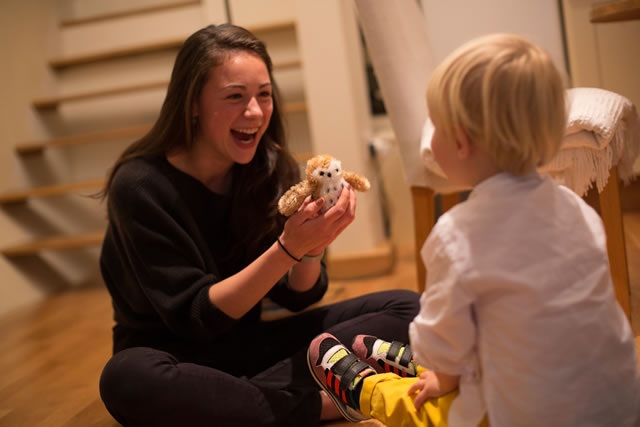 Oscar & Owl is London's social babysitting booking service. It was founded in 2016 by twenty-three year old Putney resident Philippa Main. Oscar & Owl connect the parent and babysitter community through trusted connections, enabling parents and babysitters to find each other with ease.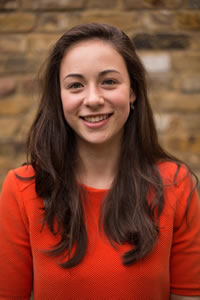 Having been a regular babysitter throughout school, Philippa built up a network of over 20 families to look over, thanks to a network of local mums recommendations. Philippa was moved by how much parents help each other online - via Mumsnet, and Facebook mums groups; recommending services and babysitters alike. While setting up her own babysitting agency, Philippa realised that what parents really wanted was access to affordable local childcare, trusted and reviewed by people they knew. What was more, this could be brought to your fingertips by with technology, by tapping into existing social networks such as Facebook and Linkedin. Inspired by Airbnb, Philippa set about creating Oscar & Owls online community.
Philippa went from Ursuline High School to Nottingham University where she gained a BA in Economics and Philosophy from the University of Nottingham. Already she showed her entrepreneurial spirit. Whilst studying she was the Vice President of the Nottingham Entrepreneurs society. She was also an Ambassador for The European Innovation Academy, the 2014 winner of the European Youth Awards and more recently managed the development of a healthtec app "Digital Clipboard".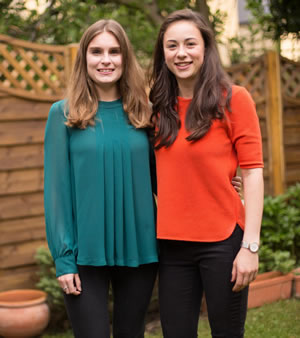 It was a chance encounter earlier this year when Philippa met old school friend Emily Horton from Wimbledon. Their paths literally crossed on a street in central London and they took a minute to catch up and Philippa realised that Emily's PR experience after graduating from Cambridge was just what she needed to help develop Oscar & Owl.
When asked about the name Philippa said that Oscar was one of the first children she looked after and that the owl represents the "guardian role"' a combination of "watchful, caring and wise".
Philippa said: "At Oscar & Owl, we understand how precious each child is. By building this community, we help parents connect with available babysitters their friends know and recommend. You can't put a price that peace of mind. Our childcare profiles are personalised, and key information is presented clearly, to help you choose a good fit for your family."
Through Oscar & Owl, Parents can gain access to the community via a monthly subscription fee and babysitters keep all income from each sitting job generated via the site. Currently Philippa has three team members supporting with development, design and marketing. Her venture is currently being supported by investments from family and friends. Oscar & Owl will look to raise a new investment round of £500k at the close of 2016.
Oscar & Owl will launch later this summer.


June 27, 2016