If you'd like any more information on how the changes will affect you, give Portico Estate Agents
a call today on 020 7099 4000.

Tickets now on sale for one of the most exciting weekends of summer sport on London's Parson's Green, 9th – 10th July
Portico, the official Property Partner of Big Screen On The Green, are offering a 20% discount code and a chance to win tickets to the exclusive event.
To register for the 20% discount code and the chance to win tickets, visit their website: https://www.portico.com/bigscreentickets/
Discount codes will be emailed within 48 hours.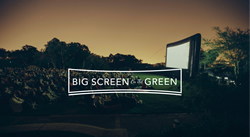 Located on Parsons Green, south west London over 9th – 10th July, Big Screen on the Green gives you the chance to watch live Wimbledon, the British Grand-Prix and Euro 2016 Finals on super-sized LED screens.
Portico London estate agents will have their own designated area at the festival, where ticket holders will have a chance to try out their property valuation tool or ask any property related questions.
They will also be giving out free Portico tote bags, and have their very own, branded ice-cream van, serving delicious ice-cream all day long.
Ticket holders can also enjoy live music, guest DJs, fabulous gourmet food and inspired cocktails, pop-up shopping experiences, plus much, much more.
Brought to you by the team behind last year's hugely successful Rugby on The Green, Big Screen on The Green will be raising funds for Cancer Research UK and Help The Heroes.
Fiona Patterson, Marketing Director at Portico, commented:
"We're really excited to be the official Property Partner to Big Screen on the Green this summer. We love the community feel in Fulham, and the event will be a fantastic way of bringing locals together for a day of live sport, music, and all things quintessentially English".
If you're looking to buy, rent, sell or let, give Portico estate agents a call today on 0207 099 4000.
Get an instant property valuation in 60 seconds.
Advertorial