The Upper Scale
---
Our fish home delivery service is here to stay!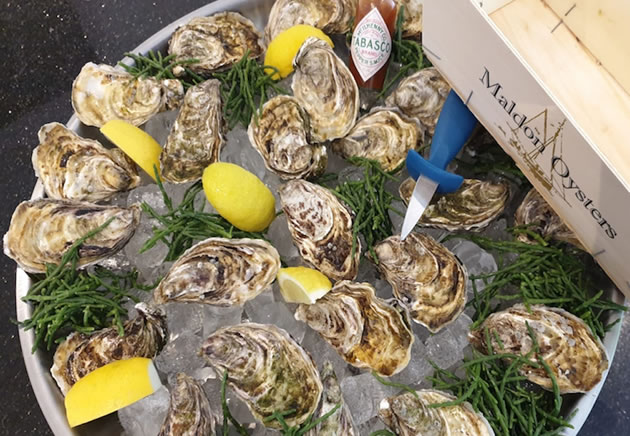 After nearly 30 years supplying fish to the hospitality sector, we launched our home delivery service in March of this year.

We had long been ruminating over running this service alongside our trade facility and then along came lockdown and our long overdue plan was put into action. Both our 10,000+ customers are ourselves are very happy that it was.

Our Service

Our home delivery customers now have the opportunity to buy the same great quality fish that is supplied to our restaurants, hotels and companies at the same competitive price. Our standards in this sector remain at the same high level that has kept us at the top of our hospitality trade and we would not want this any other way.

We give our customers their own choice of fish to choose from via a very well thought out website; this allows them to buy according to the size and budget of their household. All of our fish is scaled, cleaned and gutted and our fillets are also pin-boned. It is then individually wrapped to make it easier for placing in the refrigerator or freezer, placed in a recyclable box, carefully packed with ice and delivered straight to your door in our very own temperature-controlled vans by our friendly and professional drivers.

On top of this, we offer a free, next day delivery service with a minimum order of only £20.00, thus allowing small families and people living on their own access to fantastic fish at a very reasonable price. Additionally, our unique service means you can order up to midnight and still receive your fish the very next day.

And that's not all - we have weekly 'Fish of the Day' promotion in which our chosen fish is usually offered at half price.

Our returning customers are so delighted with our superior service that they have told us they will no longer order from supermarkets.

Here are some snippets of what our customers have to say, taken from Google or direct with us.

Our Fish

Over 90% of our fish arrives fresh every morning from ports all around the UK. As well as buying direct from the fishermen, we buy in the auction rooms based at these ports; the fish has just been taken off the boat and is the freshest produce from some of the clearest waters in the world.

We are always adding new products to our website and, if you cannot see what you want, simply email us and we will usually be able to source it for you.

Our Vision

When setting up our home delivery service we had a very clear vison of what we wanted to achieve; to show how fish can be fresh, tasty, easy to cook and not cost the earth to buy. We have been very successful thus far, however, we are always striving to do more, which is why our website will soon be showing video tutorials on how to cook each of our available products. These are no frills videos; we won't be winning any best picture or best sound awards, that's for sure, but we want to take the fear out of cooking fish. We also plan to highlight some of the fantastic photographs that have been sent in to us showing dishes created by our customers; possibly even running a 'photo of the week' competition!

With our 30 years of experience in purchasing, filleting, portioning and cooking, we are in the perfect position to offer advice on all manner of questions. Our customers have found our knowledge invaluable, especially those that have not ventured into cooking fish before and have found it rather daunting. . . until now.

Sustainability and the Environment

We take pride in being a company with a difference, working with people who share our view of supplying sustainable products and supporting our fishermen.

With regards to the everyday management of The Upper Scale, we take a very holistic approach; whilst offering the best quality fish from boat to table, we look at the whole process and strive to evolve, develop and perfect this in light of the current global movement. This means the use of bio-degradable plastic bags and 100% recyclable packaging. We are progressing from using loose ice, which wastes water, to using ice packs which are returned to us, sterilised and used again.

Having the largest free-standing unit in Billingsgate allows us to take advantage of the import transport already in use, thus reducing our carbon footprint on these shipments to virtually nil.

We have also set targets to replace our fleet of vans with fully electric vehicles by 2025.


Come Aboard
We would love to have you join us for what is going to be a long and exciting journey. Pay a visit to our website, take a tour of our FAQs and stop off at our online shop.

We are offering a 20% discount off your first order over £25 and don't forget, you will receive your fish the very next day of ordering at no extra charge*

Simply type in your code:

newsletter

at the basket on checkout to receive your 20% discount.
WEBSITE - www.theupperscale.co.uk EMAIL – homedelivery@theupperscale.co.uk

* No deliveries on Sundays or public holidays.
Our returning customers are so delighted with our superior service that they have told us they will no longer order from supermarkets.

Here are some snippets of what our customers have to say, taken from Google or direct with us.

"Haven't had as good customer service in years amazing!"
Sophie

"Thank you. This is why the service from the Upper Scale is excellent, as well as an example to much larger organisations of what really good customer service looks like - and you can quote me on this!"
Henry

"The crab we ordered was absolutely delicious: beautifully packed, presented and delivered with charm!"
Hannah

"Pricing, delivery, quality and the business model are just perfect!!"
Kutan

"I can't praise The Upper Scale highly enough. The customer service and the delivery service are both excellent but most importantly the fish is absolutely superb. My wife and I both say we have never tasted fish like it. We used to buy from the 'better' supermarkets but no longer. Buy from Upper Scale Ltd. and you won't go wrong"
Barry

"I just wanted to get in touch and let you know just how wonderful I think your service is!!! My daughter, (who never cooks) is currently cooking Salmon with asparagus, tomatoes and chorizo sausage while I dance around the sitting room!! This is Bliss"
Antonia
The Upper Scale
Advertisement
September 22, 2020