Oxford Takes Four Out Of Four In Historic Year
---
The banks of the Thames more crowded than usual enjoying Spring sunshine
With increased interest in the annual event due to to the relocation of the women's races from Henley to Putney (and wonderful weather) the crowds along both sides of the river were heavier than ever this year.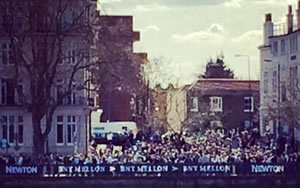 A clean sweep from Oxford of the 2015 Boat Races was thoroughly impressive despite both women and men being labeled as strong favourites. A strong wind came up the Thames and the far heavier Cambridge crew had the advantage with the choppy conditions.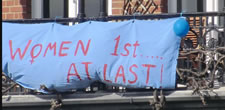 The races started with The Newton Women's Boat Race, where favourites Oxford earned a seventh success in eight in the 70th staging of the women's race. A headwind & extra distance made the course more challenging than Henley's 2000m race but Oxford completed the 6.8kms in 19 minutes 45 seconds.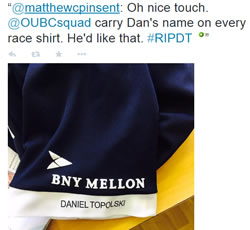 Isis - Oxford's 2nd men's crew then beat Goldie by 3 lengths before the first men's crews took off form the starting boats at 5.50pm.

Oxford, raced with a special motif on their kit in tribute to former coach Daniel Topolski, made their move around the halfway mark and finished in 17 minutes 35 seconds to win by six lengths.

With the Oxford women's second crew Osiris beating Cambridge's Blondie crew on Friday afternoon the dark blues walk away with 4/4.


April 12, 2015