Two high quality architectural design schemes in Wandsworth have been named among the nation's best in the prestigious Sunday Times British Homes Awards.
Putney-based Assael Architecture won Best Housing Project for its York Place Buildings scheme in Battersea Square. Assael Architecture was also named Architect of the Year for submitting the most impressive portfolio of entries to the awards.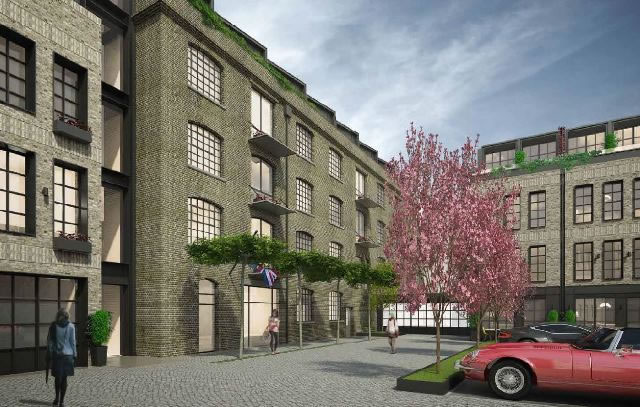 York Place won Best Housing Project
Meanwhile Jo Cowan Architects and property developer West Eleven were highly commended in the best conversion/refurbishment/restoration category for their project at Bakery Place in Altenburg Gardens. This follows their win in September's prestigious Architects' Journal Retrofit Awards.
Bakery Place in Altenburg Gardens by Jo Coman Architects
Assael's Battersea Square development, York Place, saw the conversion of an old granary warehouse, formerly occupied by the Royal Academy of Dance, into 34 self contained flats and a terrace of five houses.
The conversion of the old granary and its extension with contemporary, yet historically sensitive, additions has created a highly attractive housing scheme.
The Bakery Place scheme in Altenburg Gardens involved the transformation of a Victorian era courtyard of stables and coach houses into eleven strikingly attractive apartments.
The scheme offers a contemporary and distinctive living environment that celebrates the history of the original buildings and successfully blends the old and the new, with modern materials carefully selected to draw attention to the detail and craftsmanship of the original Victorian elements.