Missing The Kids? Suffering Back To School Blues?
---
Take a wry look at education & you could win a copy of Alex Games' Rydon Hall
Rydon Hall describes a school trip to Egypt which goes horribly wrong when Year Eight and their three teachers blunder into the first manifestation of the Arab Spring. The main character, Charles Goldforbes, feels very strongly about two members of the same family: his most intractable pupil Florian Bavington (extreme loathing) and Florian's divorced mother (pure lust). The book examines how both these relationships develop, with scenes involving Aristophanic self-revelation, child abduction, unwitting cannibalism and schoolboy incineration.

The book is an easy and witty read. My only worry was that having had sons taught by Alexander aka Alex Games I would recognise the characters (parents & boys) but luckily we got off completely - you might even recognise a friend or neighbour! Instead I found myself on holiday chortling away by the poolside - although you can't help but dislike Florian and feel sympathy for the staff and kidnappers subjected to his taunts.

Alex takes you from the safety of South West London, with its competitive parenting, tutoring and political correctness (every pupil must have a prize) to the chaos of warlord-run north Africa where pupils are kidnapped and held for ransom in caves. The standard Common Entrance text 'Lord of the Flies' springs instantly to mind.
I would recommend it but perhaps not to any neurotic parent who has a child going on a residential trip in the foreseeable future!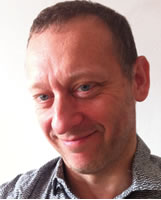 Alex Games told us:"The idea for a novel about a prep school came to me a few months after I started teaching Classics at TowerSeptember 2, 2014nly able to work on it during school holidays, or while cycling round Richmond Park. Finally, six years later, I published Rydon Hall through Heddon Publishing.
"My previous books were either biographies of comic writers and performers (jointly of Peter Cook and Dudley Moore, also Alan Bennett) or to do with language, such as the two-volume Balderdash & Piffle, but my intention was always to write a novel which was both funny and chokingly desperate."

Alex read Classics at Cambridge University, then worked as a journalist including a spell in a smoky office with Auberon Waugh, son of Evelyn. He now teaches at Coombe Girls' and Boys' School, and has just left Tower House to join Tiffin Boys' School
Alex adds:
" The reader response to my book has been nothing short of rhapsodic. If you 'get' it, you should find it a highly literate page-turner, full of surprises and engaging, if sometimes appalling, episodes."
Don't just take my word for it, see what others are saying on Amazon:

"An utterly hilarious romp, and beautifully written - with wit, erudition and a shrewd grasp of how to grip the reader from the very outset."
".. 'I read this diverting black comedy in one week, finding it compelling and imaginative."
" This is a highly entertaining read from start to finish..... Who will win out in the end - the long-suffering Mr Goldforbes or the ghastly Florian, the class ring-leader who makes every teacher's life hell? You have to read to the last page to find out!"
September 1, 2014