Outstanding A level Success at Ark Putney Academy
---
Students achieved three quarters of a grade higher than the national average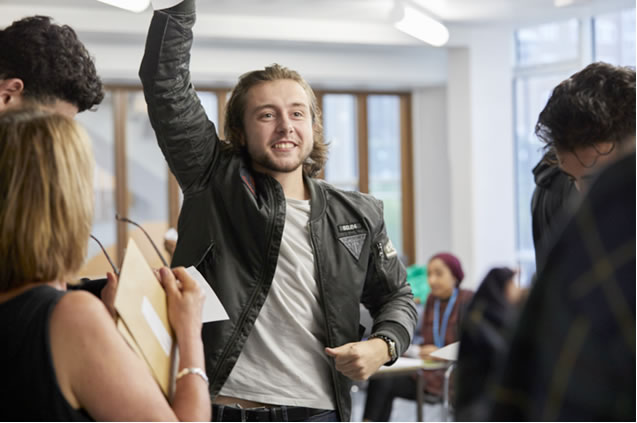 Ewan Tweedale celebrates
A local Wandsworth school is celebrating its outstanding results as the number of students achieving the top grades rose yet again.

78% of A-level exams were graded A*-C and achieved three quarters of a grade higher than the national average. This is the highest percentage achieved in the history of the school. Students beat their target by almost three quarters of a grade.

A member of the Ark network of high-performing schools, Ark Putney Academy has already sent students to top universities including Oxford and Cambridge.

Student, Keano Doyleypictured below, who got A*A*B grade in Sociology, Psychology and Media and is set to take up a place studying Computer Science at the University of Leicester. Through the Ark Bursary scheme he will be awarded £9,000 towards his tuition fees.



"My mum is so excited for me- I am the first in my family to go to University. Through the Ark Bursary scheme, a third of my tuition fees will be paid- which is a massive weight off my mind. I can hardly put into words how happy I am to exceed my predictions by an entire grade. I couldn't have done this without the help and support of my teachers and my tutor who have been constantly motivating me and inspiring me to achieve my full potential"

Fellow student, Inga Pivazi, is going on to study sociology with psychology at City University. Despite only just passing her GCSEs she has worked exceptionally hard to make the most progress in her year group and obtained AAB in her A-levels.

Yoojin Lee arrived in the UK aged 16 to take up her place in Ark Putney after having lived in Saudi Arabia and South Korea. She thrived with Ark's support achieving A*AA and is hoping to go on to study History of Art at UCL.
Media student Amy Pearce has won a place on the prestigious apprenticeship programme 'The Splash' with Wavemaker, part of Group M – the world's largest advertising Media Company. She will join the team as a Content Apprentice in September.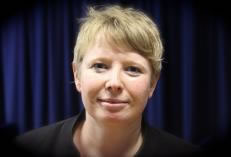 Ark Putney Academy Principal Alison Downey said: "It is fantastic to see students' and teachers' hard work, focus and tenacity pay off on results day. The high expectations we have has helped our students secure some great results that enables them to go on to university or into the career of their choice."

Ark Putney is a non- selective mixed Academy with a Sixth Form situated in Putney Heath just 5 minutes from Putney High Street. There are still places available for external applicants to the Sixth Form. Go to arkputney.org for more information.


August 16, 2018