Secretary of State For Education Questioned By Ark 6th Formers
---
Guest speaker Justine Greening MP was tackled on key issues including grammar schools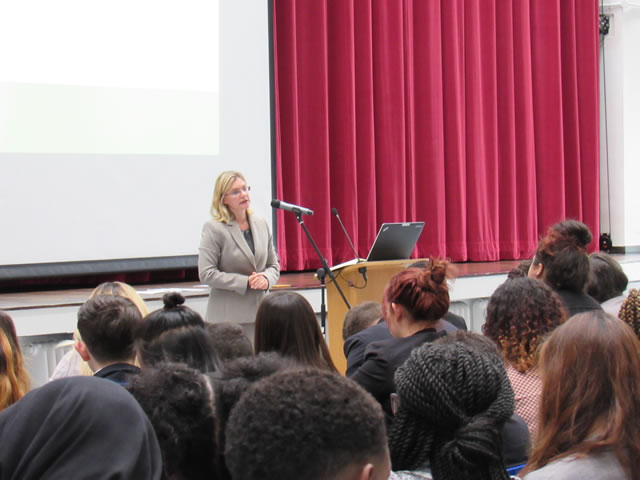 Last week Ark Putney Academy Sixth Form Society had the honour of welcoming the Secretary of State for Education, Justine Greening, as a guest speaker.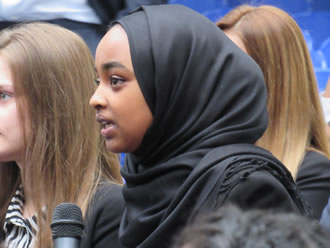 Justine came to talk to students from Ark Putney as well as a number of other local schools about her new role in The Cabinet and the Conservative Party's plans for education in the UK.

After sharing some details of her career in politics and the journey that led her to the position she currently holds, Ms Greening fielded a number of questions from the audience which lay way for a lively debate between students on key issues such as Grammar Schools and lowering the age of voting to sixteen.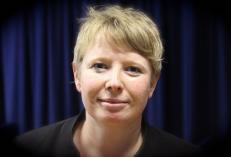 Alison Downey – Principal, Ark Putney Academy, pictured right said: "It was great to see our students asking such challenging questions and taking an interest in the world around them. As Ms Greening stated democracy starts with asking questions and challenging the status quo which is exactly what the the students did."

Ark Putney Academy's Sixth Form Society has a history of very high calibre speakers visiting the school. As well as the most recent visit from Justine Greening the school has welcomed a number of influential figures from the world of politics including Ken Livingstone and Peter Tatchell. A visit from Matthew Barzun, the United States Ambassador to the United Kingdom, last year facilitated six of our Ark Putney's students being invited to meet Barack Obama at a speech he was giving in Central London.


October 5, 2016