Described as "the jewel in the crown of London's parks"
Battersea Park has again been confirmed as one of the best green open spaces in the country after successfully retaining its coveted Green Flag award.
The award was presented by environmental charity Keep Britain Tidy to recognise and reward the best parks and green spaces across the country.
A Green Flag flying over the park is a sign to visitors that it "boasts the highest possible standards, is beautifully maintained and has excellent facilities".
According to the charity's website:
"No other park in the capital offers so much to see, do and enjoy. It's numerous attractions include a boating lake, sports courts, an Olympic quality running track, bike hire, a popular and amazing children's zoo, lakeside restaurant, Victorian bandstand, tennis courts, all weather floodlit sports pitches and an impressive peace pagoda - a unique London landmark complete with gold-coloured Buddhas overlooking the River Thames.
The Pump House Gallery

"The park also provides a peaceful oasis in central London where visitors can relax, read a book, enjoy a picnic and get away from all the noise and stresses of London life. Its beautifully maintained gardens, especially its famous sub-tropical Victorian garden and the new Winter Garden - the vision and creation of the Friends of Battersea Park - really do offer a tranquil and relaxing place to get away from it all.

"Battersea Park truly is one of London's most popular and well used parks – welcoming more than three million visitors through its gates last year. There is so much to see, do and enjoy that it's impossible to do it all in a day. That's why people come back time after time to enjoy something new."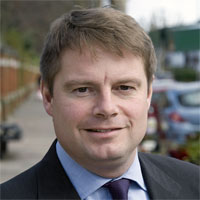 Wandsworth's environment spokesman Cllr Jonathan Cook said:
"Ever since the council inherited it from the GLC in the late 1980s, Battersea Park has gone from strength to strength. We have invested heavily in its infrastructure, significantly improved its facilities and turned it into an attractive and hugely popular destination for visitors from across London and further afield."
Award scheme manager Paul Todd said:
"A Green Flag Award provides national recognition for the hard work and dedication of all the parks managers, staff and volunteers who have helped to create these fantastic places for all to enjoy. Quality green spaces are absolutely essential to happy, healthy communities. They are fundamental to our quality of life, whether in cities, towns or villages."
The 200 acre park was opened by Queen Victoria in March 1858 having been created out of fields and marshland to create a place of healthy recreation for the huge numbers of people who had moved to London during the Industrial Revolution.
It was designed by the famous Victorian engineer James Pennethorne and the planting overseen by legendary adventurer John Gibson, who scoured the four corners of the globe for exotic plants to display in the park's famous sub-tropical garden, the first of its kind to open to the British public.



Throughout the 20th century, much of the original horticultural diversity was lost, largely due to the impact of two world wars when the park was not only used for allotments and pig farming, but also for troop dispersal areas, bomb shelters and anti-aircraft gun emplacements. The park also suffered extensive bomb damage from Luftwaffe bombers on missions to disable neighbouring Battersea Power Station, as well as being hit towards the end of the war by a V1 rocket.
In 1951 the park was chosen as the home for the Festival of Britain Pleasure Gardens, designed by Russell Page. A permanent funfair was also included, which for many years proved enormously popular with families, but which eventually closed down in 1974.
Under the stewardship of the Greater London Council, the park became fairly rundown in the 1970s and 80s and it was eventually taken over by Wandsworth in 1986 when the GLC was abolished.
Since then, millions of pounds have been spent on transforming it into the popular and well-loved open space it is today.
June 30, 2013