Are You Being Served Or Sent Down?
---
Online reservations now live for The Clink Restaurant at HMP Brixton
Online bookings for London's most exciting new restaurant have officially opened with table reservations for lunchtime bookings and meeting room hire available from Thursday 27th February 2014 onwards by visiting www.theclinkrestaurant.com/restaurants/book-now.

Each of The Clink Charity's restaurants uses the Five Step Programme, developed by the charity, where prisoners with between six and 18 months left of their sentence are selected, following in-depth testing to assess their suitability to the scheme. On completion of their training, mentors work with the prisoners to find employment opportunities within the UK and upon prisoners' release, mentors meet them at the gate and support them through the employment process. Once a job has been secured, the mentor will visit the graduate at their place of work on a weekly basis for a minimum of six months to ensure their continued commitment to their own rehabilitation.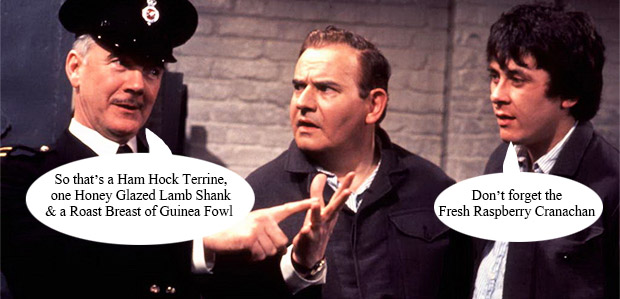 image from http://www.brixtonbuzz.com
As part of The Clink Charity's ongoing development and growth plans, which will see a total of 10 training facilities in operation across the prison estate by 2017, in partnership with Her Majesty's Prison Service (HMPS), the online booking platform will enable the restaurants to manage the overwhelming number of booking requests. With over 18,000 people dining at The Clink Restaurants at HMP High Down and HMP Cardiff last year, the opening of the first training restaurant in the capital has been eagerly anticipated by supporters of the initiative and those who have more recently discovered the charity.
Chris Moore, chief executive of The Clink Charity comments:
"As with all areas of the training restaurants, we rely on generous donations from philanthropic individuals and organisations to support our ongoing growth. Our online booking system has been kindly developed and provided by Nudge, the provider of custom-built eCRM platforms for the hospitality industry, who are keen to support the restaurants as we continue to expand."
Reservations will follow the same strict approval process as operated at The Clink Restaurant at HMP High Down in Surrey due to the restaurant being located in the heart of the prison.
To find out more about The Clink Charity and its training restaurants and to find out how to get involved, please visit www.theclinkcharity.org.


February 12, 2014