Following recent report of 4270 incidents in Wandsworth during year to June 2017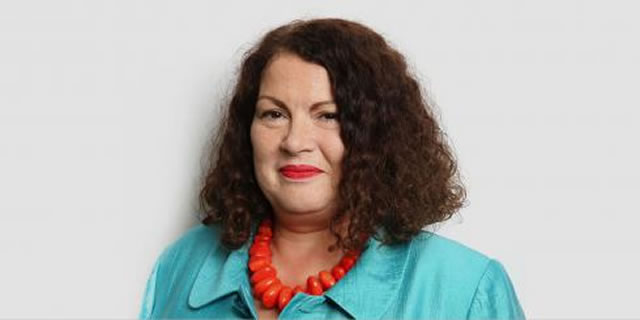 Leonie Cooper - Assembly member for Wandsworth - says "it's time to get tough"


Local London Assembly Member, Leonie Cooper AM, has joined calls for a register of domestic abusers. This follows a report into domestic abuse in the capital launched earlier this month by Len Duvall, Leader of the London Assembly Labour Group.

The report said tougher checks on perpetrators were needed in order to protect survivors and prevent reoffending. In the year to June 2017, there were nearly 150,000 incidents of domestic abuse in the capital, and 4270 incidents in Wandsworth. Yet only just over 400 serial cross-council border offenders are kept on a list for monitoring and tracking by the Metropolitan Police.

Ms Cooper said a register could provide a "vital step change" in the way repeat offences are prevented in London.
Mr Duvall's report cites that the number of domestic abuse victims in London has risen from 62,546 in 2014 to 71,926 in 2016, equating to a 15% increase. Domestic abuse now accounts for almost 1 in 10 offences in the capital. In Wandsworth there were 4270 incidents in the year to June 2017. Whilst changes to legislation in recent years have sought to take more stringent action against perpetrators, Ms Cooper said a more streamlined approach was called for.
Since 2014 the Government has brought in Domestic Violence Protection Orders, which ban domestic abusers from returning to a residence and having contact with the victim for 28 days. Criminal Behaviour Orders were brought in at the same time, and, in addition to restraining orders, can also be used to prevent perpetrators from contacting or approaching their victims. 2014 also saw the introduction of the Domestic Violence Disclosure Scheme – commonly known as Clare's Law after Clare Wood, a woman murdered by an ex-boyfriend in 2009. The disclosure scheme gives individuals the 'Right to Ask' about whether a new or existing partner has a violent history; whilst the 'Right to Know' element means police can chose to proactively disclose such information without a request.

In December 2015, a coercive and controlling behaviour offence came into force, which means such behaviour that occurs between current and former partners or family members can lead to prosecution – and a maximum 5 year sentence – even if it falls short of physical violence.
The Met has also placed a specialised focus on tackling domestic abuse. Operation Dauntless+ involves the tracking of over 400 serial cross-border domestic abuse offenders, each of whom are subject to consideration for a 'Right to Know' disclosure.
Yet Ms Cooper says the provisions are "too patchy". With estimates that 4 in 10 survivors of domestic abuse are repeat victims, Ms Coopers said she was backing calls for more stringent measures to prevent repeat offences. Mr Duvall's report into domestic abuse in the capital urges the government to introduce a register, equivalent to that used for sexual offenders, to allow the police to hold information on perpetrators and better protect survivors. The register would put the onus on offenders to give the police their personal details, including name and address, and to update any changes.
Other recommendations set out in the report call on the Mayor of London to work with the Met to re-evaluate the threshold for monitoring serial domestic abuse offenders and to continue to lobby the government for better resources for tackling domestic abuse and other crimes.
Local London Assembly Member, Leonie Cooper AM, says, "Across London, we're seeing domestic abuse increasing and we need to get serious about how we protect people from these vile acts. I recognise that the government have improved the law to allow for tougher action against abusers, but the provision is too patchy and reoffending remains too high.
"It's time to get tough. We need to send a clear message to anyone committing domestic abuse that the police have them on their radar. I'm backing calls for a register of domestic abusers because I believe it could provide a vital step change in the way we prevent reoffending and protect people from these devastating crimes."


August 15, 2017