October Is #WalkToSchool Month
---
Putney & Wandsworth Assembly Member Leonie Cooper Urges Families to shun the car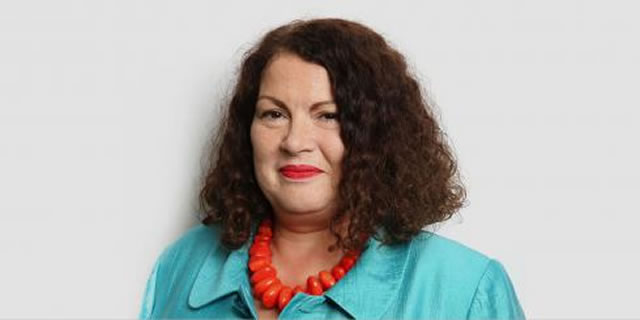 London Assembly Member, Leonie Cooper
Local London Assembly Member, Leonie Cooper AM, is urging local parents and pupils to take part in International Walk to School Month this October to help reduce toxic air in Wandsworth. Ms Cooper said that participation in the scheme could lead to a "welcome reduction in congestion and engine idling outside schools".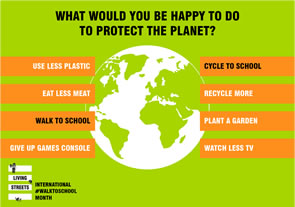 Research by Living Streets shows that children who walk to school are more engaged with their streets and aware of the impact of cars than those who don't. Dr Rachel Lee, Policy and Research Coordinator, Living Streets said: "Children who walk to school confirm what we've been telling decision-makers for years. Better streets for walking have slower traffic, fewer cars, uncluttered and cleaner pavements.
she continued; "We also know that better streets encourage more walking. Walking to school isn't just beneficial physical activity, it brings families and communities together and reduces the environmental impact of road transport."

Ms Cooper's calls come in the wake of the publication of figures earlier this month by campaign group, Client Earth, revealing that four in five urban areas in the UK are blighted by illegal air pollution levels.

The latest available data published by the London Atmospheric Emissions inventory shows that over 15,000 children in Wandsworth are exposed to illegal levels of air pollution.

In May 2018, a study commissioned by the Mayor of London found that air pollution levels were worse inside classrooms than outside. Public Health England have since called for an end to engine idling and congestion outside schools.

Over the course of 2017 and the start of 2018, City Hall carried out an air quality audit of schools and nurseries in the most polluted parts of the capital, backed by the Mayor's Air Quality Fund. These audits recommended a range of measures that could be taken by schools, working together in collaboration with local authorities, to reduce the exposure of children to toxic air in the playground and the classroom.

Transport for London (TfL) is continuing to roll out its Sustainable Travel, Active, Responsible, Safe (STARS) accreditation scheme. Over 1,500 London schools, nurseries and colleges have signed up to the scheme, which recognises work their work to promote the uptake of active travel amongst parents and students on the school run. TfL project that it helps to replace over 13 million miles' worth of car journeys per year.

From City Hall, the Mayor of London has rolled out the Ultra-Low Emissions Zone (ULEZ) across Central London, to be expanded to the North and South Circulars by 2021.

Last month saw London's largest-ever car-free day take place across more than 20km of roads in inner London. In September, it was also announced by the Mayor that the capital now has the largest fleet of electric buses in Europe.

Local London Assembly Member, Leonie Cooper AM, said: "Whether it's in the playground or in the classroom, we want our children to be safe, healthy - and protected from toxic air. It's not easy for parents balancing family, work and all their other responsibilities. We know it's not always possible, but if they can sometimes leave the car behind and take part in initiatives such as International Walk to School Month, they'd be making a significant contribution to reducing air pollution. If they do need to take the car, making sure they don't leave the engine idling will also help in reducing toxic air.

"City Hall is acting to tackle air pollution in the capital, such as the introduction of the ULEZ and the expansion of London's electric bus fleet. As Londoners, we all have a part to play in cleaning up our air and our environment. This will help us to address existing health inequalities and will benefit the next generation".


October 14, 2019