Police announce new unit after spate of murders and knife crime
The Met has announced a new Violent Crime Task Force composed of full-time, specially selected, ring-fenced and dedicated police officers, who will solely focus on violent crime, weapon-enabled crime and serious criminality.
A recent spate of murders and serious injuries resulting from stabbings are believed in part to be a result of gang 'postcode wars' which have led to tit-for-tat violence across different areas of London.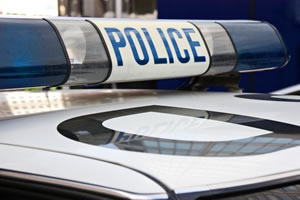 The new team will use a full range of tactics to identify, target and arrest offenders. These will include covert and overt tactics specifically targeting street level offenders as well as those who feed criminality.
The unit will be supported by Borough officers, the Trident and Area Crime Command and specialist units, as well as community partners. This approach will deliver policing above and below ground allowing a sustained and targeted approach to stopping and solving murders and knife crimes.
The Met has previously been running Operation Sceptre with two proactive teams in North and South London who focus alternately between knife crime, violent crime and moped-enabled crime.

April 12, 2018