Cyclist Critically Injured In Richmond Park
---
Believed no other vehicle or pedestrian involved
Police were called at around 0930hrs on Sunday, 24 August, to a cyclist fallen from his bike on Broomfield Hill in Richmond Park.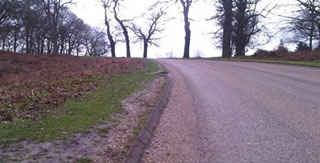 Broomfield Hill is described as one of London's great road climbs (goinggoingbike.com)

The 40-year-old man was taken by London's Air Ambulance to a central London hospital. His condition is critical.

Officers from the MPS Royal Parks Command Unit are investigating.

At this stage, it is not believed that any other vehicle or pedestrian was involved in the incident.
August 24, 2014