Know Diabetes - Fight Diabetes
---
Diabetes Week 11 - 17 June NHS & Council join forces to create awareness for residents
Next week is Diabetes Week, and the council and local NHS are joining forces with Diabetes UK to urge Wandsworth residents to get to know the disease and learn how to fight it.

Diabetes means the amount of glucose (sugar) in your blood is too high because your body can't use it properly for energy. This happens because the pancreas either doesn't produce any insulin, enough insulin, or the insulin it does produce doesn't work properly.

There are two main types of diabetes: Type 1 and Type 2. They're different conditions, caused by different things. Type 1 is not to do with being overweight and it's not preventable. One of the biggest risk factors for Type 2 is being overweight. Age, ethnicity and family history can also have an impact Ninety percent of cases are Type 2.

Each week 15 people in Wandsworth are told they have diabetes. In a year that's enough to fill 10 double decker buses. There are already 11,700 local people living with Type 2 diabetes and another 23,000 are on the verge of getting it. Its impact and complications can be devastating, causing blindness, amputations, even early death.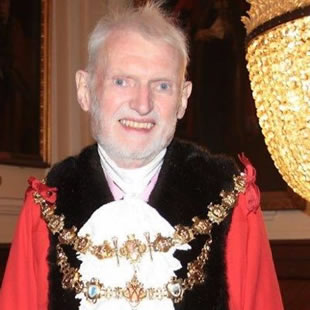 The Mayor of Wandsworth, Cllr Jim Maddan, has spoken out about his own diabetes in order to encourage others to face up to the disease. He said: "I was diagnosed with Type 2 diabetes in 2000. I changed my diet and started to take more exercise. It worked for a while, but I was soon having to take medication – first two tablets a day until finally I was on ten tablets a day. In 2011, after a spell in intensive car, I was diagnosed with cirrhosis of the liver caused by the diabetes eating away at my liver.

"It has brought home to me the need for regular check-ups. Things can change very quickly. If in doubt seek the advice of your GP. Don't put it off. If you are in the high risk group, change your diet and take more exercise. You will lose weight and feel better for it.

Diabetes is a serious condition, but there are things you can do to help yourself from developing diabetes, manage the condition should you be diagnosed with it and avoid developing serious complications.

• Find out what your risk of developing Type 2 Diabetes is. It takes less than three minutes to use Diabetes UK's online questionnaire, Know Your Risk.at riskscore.diabetes.org.uk/start

• Reduce the risk of developing diabetes by eating well, moving more and stopping smoking. You may be eligible for free council-run exercise and weight management schemes and a Stop Smoking support service. Those confirmed to be at high risk of diabetes through their GP may also be eligible for the new Healthier You programme, which offers people advice on how to eat healthily, get active, and permanently change their lifestyle to reduce their risk.

• Getting the right health checks is vital as is taking the right medication. Anyone aged 40-74 who has not had a free NHS health check in the last five years and has not been diagnosed with diabetes, kidney disease, heart disease or stroke is advised to get one. Just ask your GP.

• The Diabetes Champions programme, ran by NHS Wandsworth Clinical Commissioning Group, aims to raise awareness of diabetes amongst Wandsworth residents. The Champions speak at various local forums and work with local organisations to raise awareness of type 2 diabetes, the risk factors and the signs and symptoms to look out for.

• To book a Diabetes Champion to speak with your group, or to find out more about becoming a Diabetes Champion, please contact the Wandsworth Wellbeing Hub at waccg.wandsworthhub@nhs.net or email janice.obrien@wandsworthccg.nhs.uk

With good management of diabetes, those that do have it can lead normal lives. Through the NHS in Wandsworth, a number of local courses can be accessed to equip people with the education and skills to manage their diabetes. Details of the DESMOND, DAFNE and BERTIE courses can be found in the education section of the Wandsworth Wellbeing Hub. The website also contains details of other self-management courses for people who are living with one or more long-term conditions.

For other local support available to help you live a healthier life visit www.wandsworth.gov.uk/oneyou.

For further information about diabetes visit www.diabetes.org.uk and www.nhs.uk/diabetes.

June 8, 2017