Putney MP Opposes Heathrow Expansion
---
Joining All-Party Parliamentary Group she says "mega-airport plans don't make sense"


Putney MP has joined a cross party group of MPs from across the country to launch an all-party group opposing expansion at Heathrow and the impact it will have on the regions of the UK.

The group, which will meet for the first time tomorrow (25 February), will establish the All-Party Parliamentary Group on Heathrow Expansion and Regional Connectivity.

The meeting will see the launch of a new report by the New Economics Foundation examining the impact of a third runway at Heathrow on the regions of the UK.

The report indicates that there will be some £43bn displaced in GDP and with 27,000 jobs lost form the regions and moving to London and the South East. It shows the expansion would effectively transfer £3.3bn worth of emissions out of other regions and nations of the UK and into London between 2030 and 2050

The report combines an analysis of official Department for Transport (DfT) modelling and new data accessed via three Freedom of Information (FOI) requests. It finds a significant 'Heathrow effect', which has the potential to inflict serious damage on economies outside of London and the south east.

"Heathrow expansion is being marketed as a benefit to UK PLC, but this report shows it just moves more pollution and economic activity into London, a disbenefit to our capital and a loss to the regions we are determined to 'level up'.

Parliament needs to get to grips with the detail of what expansion means - and swiftly move on to planning the improvements in regional connectivity that the UK desperately needs, rather than putting more eggs in one overcrowded basket."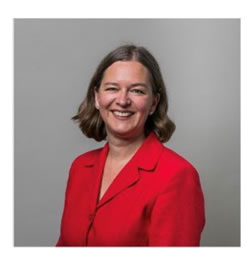 Fleur Anderson, Labour MP for Putney said: "Heathrow expansion has always been opposed locally because of noise and the huge environmental impact, and is now losing national support. The mega-airport plans don't make sense.
There are far too many unanswered questions about Heathrow's proposals. We still have insufficient information about the costs of surface access improvements, the financial liabilities that taxpayers are exposed to, no detail on flight paths and with construction now delayed serious questions have to be asked about the economics of the entire scheme."

February 24, 2020