'Gearing Up' For 7,198 Km Cycle
---
Uni friends to make investigative journalism expedition through Asia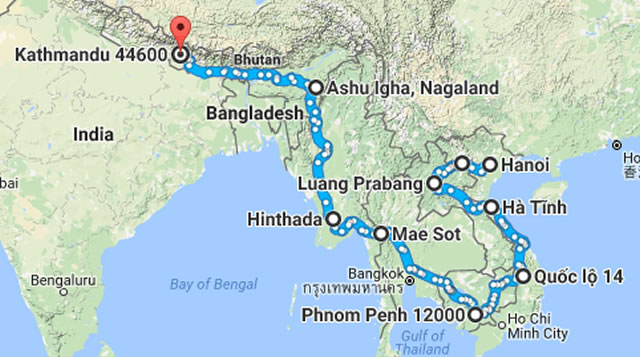 This October young Londoners Katie Moss and Joseph Thomas will cycle 8000km from Vietnam to Nepal (through Laos, Cambodia, Thailand, Myanmar and north-east India) meeting social enterprises and charities working in two fields - sustainable energy and the education of women and girls. They will write about these organisations and initiatives for Gearing Up, publishing their writing with various media outlets, while their website will also display articles and host information about their project.





Gearing Up is an investigative journalism expedition through Asia with the purpose of encouraging people to understand the challenges faced by others, with the belief that this understanding is an essential foundation of collective responsibility.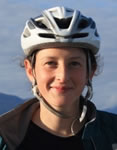 Katie who will turn 25 as she starts her trek, grew up on the Barnes/Putney borders. She went to Wimbledon High School and then on to Bristol University to study German and Spanish (where she met Joseph) and for the last two years has been working in the Civil Service on the Fast Stream.

Katie and Joseph told this website:
"We believe engaging others to understand the challenges being faced around the world is an essential foundation to taking a collective responsibility. No longer do individual countries and nation states live in isolation: we are one global community and we want to encourage others to understand this.

"We hope to gain a better understanding and bigger appreciation of the challenges faced by people and organisations across Asia and the ingenuity with which these challenges are being tackled. By writing about the organisations we meet and sharing their stories through articles and photographs, we hope to inspire others to act and play their part.

"Although bicycles are not the quickest way to travel, we have chosen them as they are a low-impact, low-investment and, most importantly, a sustainable mode of transport. To us they are an engine of opportunity."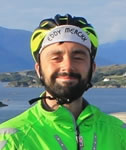 Joseph, who will turn 26 in the first month of the cycle, crurrently lives in London. He went to Winchester School and then Bristol, where he achieved a Masters in Mechanical Engineering. For the last two years Joseph has been working at a clean tech start-up working in the energy industry.

The pair are currently seeking charities and social enterprises to meet and write about on their journey.

September 30, 2016