'Help Britain Smash the Class Ceiling'
---
Justine Greening urges businesses in Social Mobility Pledge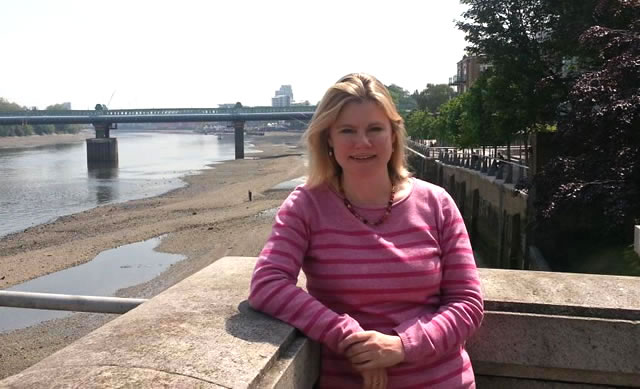 Justine Greening MP, the former Secretary of State for Education, has launched the Social Mobility Pledge for business and employers in a Parliamentary debate in Westminster Hall on "Social Mobility and the Economy".
The Social Mobility Pledge asks businesses and employers to commit to three steps: Firstly, partnering with schools; secondly, giving access to apprenticeships or work experience opportunities to disadvantaged young people; and thirdly, having open recruitment practices that promote a level playing field for candidates, such as name blind recruitment or contextual recruitment.
In the debate Ms Greening said, "For our country, Brexit has to be a catalyst, a moment for change, when we can smash that class ceiling on opportunity once and for all, for a new generation of young people growing up in our country.
"I think that business is part of the solution on developing potential and giving opportunity, not part of the problem, which is why I'm asking businesses, large and small, to commit to a universal Social Mobility Pledge. It's about three things - partnership with schools, access to work experience or apprenticeships and recruitment practices that are open.
"Unless we collectively have a nationwide effort on social mobility, we'll just keep the status quo, but I went into politics because I think that people change things. I'd like MPs to work across the House to make a difference on social mobility in our local communities. I think we should work cross party to galvanise British business, because when Parliament speaks with one voice, business listens."
The pledge is backed by major employers such as BT, Aviva, Adidas, ITV, Clifford Chance, KPMG and others. David Osborn, ITV Group Human Resources Director, said, "We are very pleased to be signing the pledge today as it highlights our ongoing commitment to ensuring ITV is a truly inclusive and representative employer. This pledge builds upon our support of the Social Mobility Business Partnership, which we help to co-fund and support though over 3,500 hours of volunteering, and further reinforces our commitment to include socio-economic starting point at the heart of our diversity and inclusion strategy."
The pledge is also supported by the CBI, while the British Chambers of Commerce has had all its 53 accredited chambers commit to it and is encouraging its 75,000 members to commit to the Social Mobility Pledge. Jane Gratton, Head of Business Environment and Skills Policy at the British Chambers of Commerce, said, "Helping everyone make the right career choice and succeed in the workplace really matters to business. That's why we are pleased to be supporting the Social Mobility Pledge. Every day, Accredited Chambers of Commerce promote social mobility by bringing businesses together with schools and colleges to give young people great experience of the workplace. Through 'Young Chamber', small and medium sized firms in every region of the country are helping to bridge the gap between education and the workplace, providing mentoring, careers information and high-quality apprenticeship opportunities. Today, flexible training and working practices open up exciting careers for everyone and ensure that employers have access to a skilled and talented workforce."
The Federation of Small Business is also supporting the Social Mobility Pledge and is asking its 170,000 members to sign up.
Lord John Bird, Founder and Editor-in-Chief of The Big Issue commented, "When I was young, I was offered a chance to improve my lot in life. I used social mobility to climb out of crime, illiteracy and homelessness. No young person growing up in Britain today should be overlooked or left behind because they miss out on a chance to escape their circumstances. Social mobility is therefore the biggest of our big issues. Without it, we don't replenish society, and without it, we don't have social justice. It's why I'm pleased to support the Social Mobility Pledge, which will hold up those businesses - large and small, in every corner of the country - creating social opportunities in their communities and empowering people to make the most of their talents."

March 28, 2018