Independent Councillor Calls For Transparency After Grenfell Tower
---
Malcolm Grimston criticises the Cabinet Member for Housing
Councillor Malcolm Grimston, leader of the Independent Group on Wandsworth Council, has criticised the Cabinet Member for Housing for refusing to be open about behind-the-scenes discussions which could cost Council leaseholders thousands of pounds in the wake of the Grenfell Towers tragedy.
"Without consultation, the Council announced that all flats in blocks above ten storeys high will have to have sprinklers installed. This may or may not be a good idea – we have not yet seen any cost-benefit analysis – but the cost looks like it could be in the region of £4,000 per flat. It is not clear if the Council has legal powers to impose such a bill on leaseholders who have bought their property, many of whom will already be facing hefty bills for other, more routine work. Yet the Cabinet Member for Housing has refused to let Councillors even see the questions which have been asked of the Council's lawyers, presumably looking for ways to force leaseholders to find these sums even if they do not regard it as value for money. After all, there have been many fires in flats in Wandsworth over the years but never has one spread in the terrible way we saw at Grenfell Tower. For example, not a single one of the 24 Council tower blocks in my Ward of West Hill has ever been fitted with Grenfell-style cladding and have shown themselves to be safe for anything up to 65 years.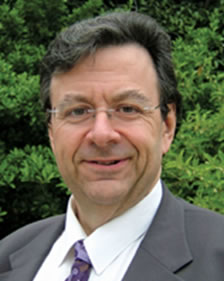 Cllr Grimston
"Councils should surely be being more open and transparent about these matters in an attempt to maintain trust with residents. It is ridiculous that as a sitting Councillor I have had to make a Freedom of Information request to get even the basic facts.
"At the very least, should the Council find it does have powers to force through these measures, I am calling on the Council to give live-in leaseholders an extended period of at least three years , interest-free, to make the payments."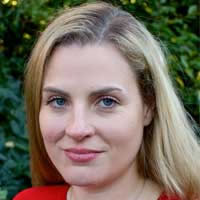 Cllr Salier

Cllr Clare Salier, executive member for housing, pictured above, responded: "The council acted pro-actively to reassure residents of our high rise block by approving the installation of sprinkler systems across our high rise stock based on the best advice of experts including the Fire Brigade. These works effectively bring our blocks up to the standard of newly built blocks as now required by building regulations. It would seem odd that anyone would argue that works aimed at making our tower blocks safer should be resisted on grounds of cost. Is Cllr Grimston really saying that our residents in high rise blocks on council estates should not experience the benefits of additional safety and reassurance that residents of newly built blocks in our borough and beyond enjoy? Full details of these works together with a summary of the legal advice received will be provided to the next Housing and Regeneration Overview and Scrutiny Committee in September and will be considered fully by its members."
August 11, 2017