Heathrow Airport to Move to Single Runway Operation
---
Number of flights has been drastically reduced due to pandemic


Heathrow Airport has announced that the airport will run on a single runway operation from Monday (6 April) as fewer flights operate to and from the airport as travel is curtailed due to coronavirus pandemic.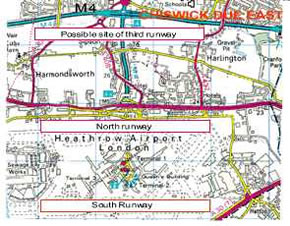 The airport currently has two runways and will alternate which runway will operate. Residents can find the weekly alternation schedule will be available at heathrow.com/noise

A Heathrow spokesperson said, "From Monday 6 April, Heathrow will be transitioning to single runway operations as a temporary measure to increase resilience and safety for colleagues, passengers and cargo. Under this new operation, we will alternate which runway we use on a weekly basis and publish a new alternation schedule that will continue to provide local communities with respite periods. Although we are seeing significantly fewer flights at the moment, Heathrow will remain open so that we can continue to play a crucial role in helping to secure vital medical goods and food for the nation during this unprecedented epidemic."
The airport says that 41% of the UK's pharmaceutical products are being imported via Heathrow.


April 3, 2020