As three new trustees join the unique small charity in the heart of Richmond Park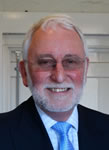 Today the Trustees of the Holly Lodge Centre in Richmond Park announced the retirement of David Thomas (pictured left), as chairman of the Trustees, the appointment of Brigadier Michael Smythe as the new chairman and the naming of three new Trustees.
The trustees said that David Thomas had been a moving force in the Centre since its creation in 1994 and had served as chairman of the Trustees since the Centre was established as an independent charity in 1998. David has also been chariman of Banfield Riding for the Disabled in Kingston for the past 28 years and is the administrator of Speirs House Residential Care Home in New Malden.
June Beedham said:
"We are very grateful for David's contribution and support over the years and we will sorely miss his steady hand that has helped guide the Centre for so long. At the same time we also are very pleased to welcome Brigadier Michael Smythe as our new charman," said June Beedham, Centre Trustee who has headed the search for a new chairman and additional trustees.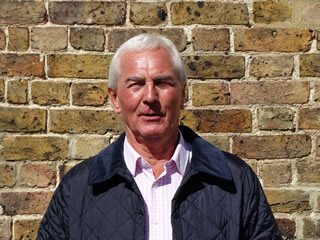 Since his retirement in 1996 from a distinguished military career, Michael Smythe, (pictured right), served as Clerk or chief executive of the Vintners Company, one of 12 great livery companies of the City of London from which he retired in 2012. Brigadier Smythe is currently a member of the appeal council of the National Memorial Arboretum and a volunteer at St. Wilfred's Hospice in Eastbourne.
"I've only recently come to know the Holly Lodge Centre and I'm amazed at the dedication and competence of the volunteers who make this such a special place," Brigadier Smythe said on a recent tour of the Centre. "Whether leading mini beast hunts on the nature trail or teaching youngsters about home and school in Victorian times this is a group of people who care deeply about what they do, particularly helping children and adults with special needs appreciate their surroundings and heritage."
"In addition to our new chariman, we are very pleased to announce that three new trustees are joining the Centre's team and we look forward to their active involvement in our continuing efforts to offer groups of young people and adults, many with special educational and physical needs, the opportunity to encounter the diverse wildlife and distinct environmental and historical heritage of Richmond Park," added June Beedham.
David McLaughlin is a chartered accountant with a long career in professional services particularly in the legal profession. David's career started with Touche Ross & Co., in London and Paris. He then joined the paper products company Arjo Wiggins Appleton, before returning to senior finance positions with the law firms Linklaters and more recently Simmons and Simmons. Since his retirement David has pursued personal interests including research for a possible book. He is also treasurer of the Friends of Richmond Park.
Martyn Smith is retiring in September as HR Director of Avis International where he was previously Chief Financial Officer. He has worked for Jon Menzies and Inchcape. Martyn has also been the Hon. Treasurer of three charities including the renowned Thomas Coram Foundation and Guide Dogs for the Blind.
Lisa Waterman is a communications specialist and expert in implementing change management programmes. She works on contract for multinational companies such as BP, Barclays Group, Astra Zeneca and the National Air Traffic Services. Other jobs have taken her to the United Nations in New York and the American Embassy in London. Lisa is currently a Trustee of two charities in Tower Hamlets, a Festival Director and a Governor of the Petchey Academy

April 20, 2016