Says reshuffle is an attempt to take aviation out of the headlines
Hacan, the lobby group which opposes expansion at Heathrow has said that there will be "fury in West London and beyond" at the decision by Prime Minister David Cameron to remove Justine Greening from her job as Transport Secretary in his Cabinet reshuffle.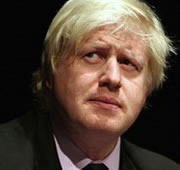 Also outraged by the removal of Ms Greening is London Mayor Boris Johnson who has attacked the removal of Justine Greening as Transport Secretary, saying it meant the Government wanted to "ditch its promises" not to build a third runway at Heathrow.
Other changes which impact on transport policy include the promotion of Aviation Minister Theresa Villiers to Northern Ireland Secretary and the removal of John Parkinson, DfT civil servant in charge of aviation policy to another post.
Reacting to the reshuffle announced today (Tuesday 4th September) in which Ms. Greening is replaced by Patrick McLoughin, the MP for West Derbyshire, Hacan Chairman John Stewert commented;
"The aviation industry will be popping open the champagne as two independent-minded ministers have gone.
"There will be fury in West London and beyond at the moving of Justine Greening. But, ironically, the new Transport Secretary Patrick McLoughin has a record of opposing a 3rd runway at Heathrow http://tinyurl.com/bvpfybr
Mr. Stewart added:
"Overall these changes are an attempt to take aviation out of the headlines. Expect no real decisions this side of an Election."

Downing Street insists the Government's position is unchanged since the 2010 coalition agreement, which commits ministers to scrapping extra runway plans drawn up under Labour.
But it has launched a consultation process on future airport capacity and Chancellor George Osborne sparked speculation over a possible U-turn by saying he believed more runway capacity was needed in the south-east of England and all options should be examined.

Leader of Wandsworth council, Cllr Govindia said:
"We're surprised and disappointed to see Justine Greening leave the department. She has been a leading figure in the fight against Heathrow expansion and a superb transport secretary.

"Our residents will be alarmed to see one of the strongest opponents to the third runway removed from such an influential post. We need assurances from Mr McLoughlin that the Government's position on this issue will remain unchanged.

"People living in Battersea and Putney are woken from just after 4am as the first flights of the day roar overhead. The airport is simply in the wrong place and to develop it further would make life unbearable for local residents . When the previous Government tried to expand Heathrow we took them to the High Court and had the scheme thrown out on environmental and noise impact grounds. Those issues are just as acute today and any attempt to reopen the case would be met by the same opposition."

Wandsworth Council is a founder member of the 2M group. This is an all-party alliance of more than 20 local authorities concerned at the environmental impact of Heathrow expansion on their communities. The group, which took its name from the 2 million residents of the original 12 authorities, now represents a combined population of 5 million people.

We await a response from Ms Greening
September 4, 2012