New Heathrow Flightpath Threat Revealed
---
Entire borough could be subjected to aircraft noise if four runway hub developed
Wandsworth Council and its 2M Group campaign partners have produced new 'noise contour maps' highlighting the parts of London which could be overflow by planes using the proposed third and fourth runways.

Parts of Roehampton, West Putney, West Hill, East Putney , Southfields, Earlsfield, Wandsworth Common, Northcote, Nightingale, Tooting, Balham, Bedford, Graveney and Furzedown wards could be disrupted by aircraft coming into land on a new runway to the south of the existing landing strips.

Clapham Common, Tooting Common, Wandsworth Common, King George's Park, Putney Heath and Richmond Park would all be affected by this same arrival route.

The west of the borough would be worst hit, as planes would get progressively lower over peoples' homes and gardens as they approach the airport.

People living under the existing flightpaths in Putney and Battersea are kept awake from 4.30am as the first arrivals approach Heathrow.

The maps show areas of London and the south of England which could be affected by aircraft noise from a four runway Heathrow. The areas with darker shading could experience a more severe level of noise disruption from arriving and departing flights.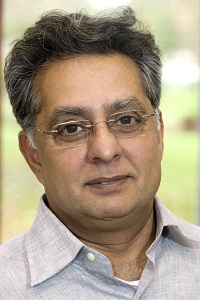 Leader of Wandsworth Council and spokesman for the 2M campaign group, Ravi Govindia, said:"Almost every part of Wandsworth would be affected by aircraft noise if Heathrow expands to a four runway hub. Across London and the Home Counties a total of three million people would be living under its flightpaths. The price is far too high.

"Heathrow is in the worst position in the country for a major airport and the Government should focus the search for new runway sites on viable settings where the impacts are less severe."

Wandsworth has consistently warned that Heathrow will not stop expanding if granted a third landing strip. Its main European rivals have four or more runways and Heathrow will need to match their capacity to directly compete.

Charles de Gaulle, Heathrow's nearest rival, has four runways. Frankfurt and Barajas ( Madrid ) also have four and Schiphol ( Amsterdam ) has six.

London-wide impacts
The new 'flightpath maps' show a four runway Heathrow would blight the majority of central, west and south London with noise pollution.

* North Surrey, east Berkshire and south Buckinghamshire would also be under the new flightpaths.

* Hyde Park, Regents Park , St James Park and Kensington Gardens would be directly affected by the arrival flightpath for runway 3.

* Clapham Common, Wandsworth Common, Tooting Common and Richmond Park would all suffer from the arrival route for runway 4.

* The noise from planes landing and taking off from all four runways would impact the homes of around three million people.

Heathrow Airport Holdings Ltd (formerly BAA) is owned by Alinda Capital Partners, Caisse de depot et placement du Quebec, CIC International, Ferrovial Group, GIC Special Investments and Qatar Holdings.

Wandsworth Council is a founder member of the 2M group. This is an all-party alliance of more than 20 local authorities concerned at the environmental impact of Heathrow expansion on their communities.



April 11, 2013