Rumoured third runway south-west of Heathrow Airport would cause irreparable environmental damage
Councillor Ravi Govindia today urged airport bosses to abandon any attempt to establish a third runway - claiming that suggestions one could be established in the Stanwell Moor area ignore the fact that building work would need to be carried out on land protected by EU wildlife and environment directives.
He warned the likely outcome of any such move by bosses would see them eventually having to alter their plan and building a third runway directly south of the airport.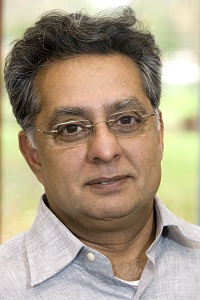 Cllr Govindia said:
"A new south-western runway would involve building on protected water bodies close to the airport, which would decimate wildlife habitats and potentially have implications for the proper functioning of nearby reservoirs.
"The only way to avoid this area while ensuring sufficient runway separation between the existing southern runway and a new one would be to build it directly to the south of the airport - exactly where the 2M group predicted the desired site was earlier this year.
"None of this of course addresses the question of where a sixth terminal would be built or how local rail and roads networks would cope with passenger throughput in excess of 100 million movements annually.
"And let's not forget that any attempts to establish a third runway at Heathrow will inevitably lead to demands for further additional capacity including the possibility of a fourth runway."
June 6, 2013