@MPSintheSky Twitter images go viral
It was foggy across London (Wednesday 11th) but a specialist Metropolitan Police team rose above the gloom and had a unique view of the city. The MPS Air Support Unit (ASU) was up in the sky despite the weather having an impact on airports in and around London.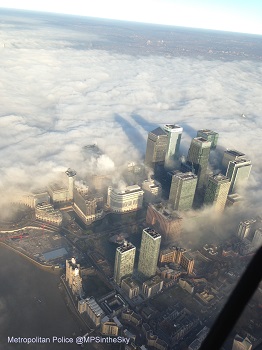 One stunning image of Canary Wharf - towering above the fog in the low afternoon sun - has been shared throughout the world after being posted on their Twitter account @MPSintheSky. Taken on an iPhone by the crew whilst travelling to a job; the snap has been embraced by their followers and new fans alike.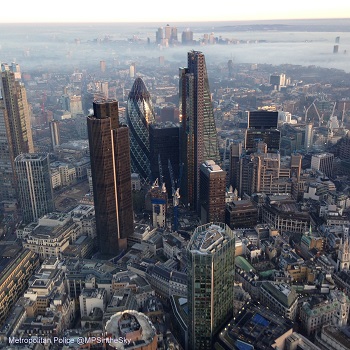 Captain John Roberts was piloting the MPS helicopter this afternoon - call sign India 99 - he said: "Fog is a challenging condition to fly around, but once above it we were able to carry out our normal taskings. We only take photos on the way to or from a job and it has no negative impact on our policing purpose - supporting officers on the ground and keeping Londoners safe.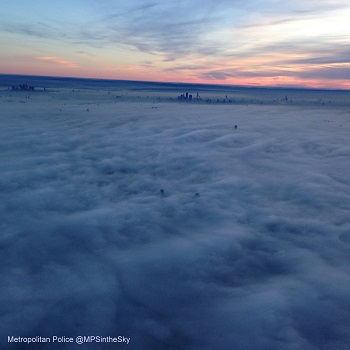 "We set up our Twitter account @MPSinthesky to engage with Londoners as we know that the helicopter can be loud sometimes and we like to explain what we're up to, especially at night - but it's developed into a unique perspective of London and we're proud to be able to provide great images of our iconic city!"

The MPS Air Support Unit has established itself as one of the leading police Twitter accounts in the UK. Originally set up to reduce noise complaints, the account continues to grow in popularity and with regular images of iconic landmarks and events it is easy to understand why.
11th December 2013