OBE Lost And Found
---
Plea to find owner of OBE medal found in London rubbish haul
An environmental waste clearance company has found an OBE medal during a routine waste haul in London and is appealing to the public for any information that could help reunite the medal with its owner. The find comes, coincidentally, after the 2017 New Year's Honours list was revealed.

Environmental waste clearance company Envirowaste.co.uk, has discovered an OBE medal after a waste haul in London.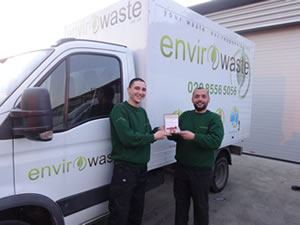 The medal was found at the Envirowaste depot and now the company is calling on members of the public to help reunite the prestigious award with its rightful owner. An OBE is given to an individual by the Queen for outstanding contribution to their field and stands for Officer of the Most Excellent Order of the British Empire.
EnviroWaste.co.uk uses a multi-pick up system, meaning waste collectors visit several sites during waste hauls, so pinpointing the exact location it was found is almost impossible.
The medal is in a black leather presentation box with OBE printed in gold print on the lid, and also contains some of the paperwork to go with it including a "when to wear" guide.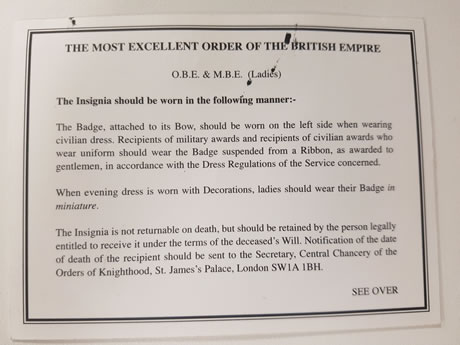 The company has already tried to find the owner on its own, and is now appealing to the public for any information on anyone they know in the London area who has lost or misplaced an OBE.
Celebrities and athletes including Andy Murray, Mo Farah and Ken Dodd received knighthoods, Victoria Beckham, Chris Coleman and Nicola Adams received OBE's. OBEs can also be given to members of the public for excellence in their field.

James Rubin owner of EnviroWaste said:
"You can imagine our astonishment when we found the OBE medal, it's not something you often find in waste hauls seeing as it's one of the highest accolades someone can receive! We come across some weird and wonderful things on hauls but this really is something that needs to find its way home.
"We've done everything we can to help reunite the medal with its owner but haven't been successful, so now we need the public to help us. If you have any information or know of anybody who's lost an OBE in the London area please don't hesitate to get in touch".
January 19, 2017