Port Of London Authority Annouces £40,000 Grants
---
Cash flows will go to clubs promoting sports on tidal Thames to a wider audience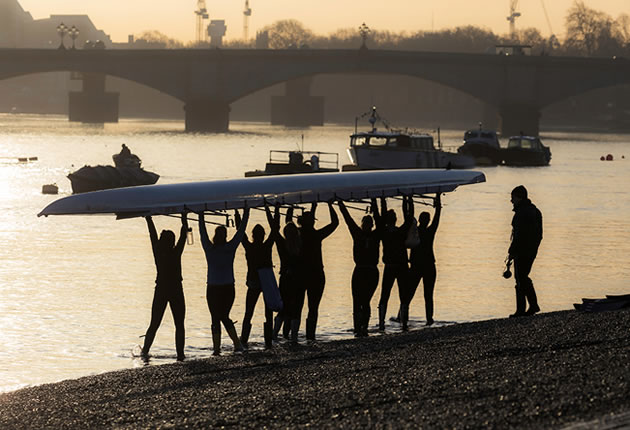 Rowers at Putney Embankment - Andrew Wilson
New grants totalling £40,000 are available from the Port of London Authority (PLA) for clubs and organisations working to increase public participation in rowing, paddling and other sports on the tidal River Thames.




Applications for the first wave of grants of up to £10,000 must be submitted to the PLA by 29 March 2019. The deadline for the second round of bids is 27 September 2019.

The initiative is part of the PLA's work to deliver the Thames Vision 2035, which aims to secure greater use of the Thames and ensure that more people from all walks of life have the opportunity to take part in sports and recreational activities on and alongside the river, from Teddington to the North Sea.

Nadine Collins-Smith, head of Thames Vision delivery at the PLA, explains: "The river's importance to the economy of London and the country as a whole is widely recognised, but its potential to boost the physical and mental wellbeing of people along its banks is less well known.

"Working with clubs and organisations interested in expanding their outreach activities, our aim is to make enjoyment of the river through sport more accessible to people of all backgrounds."
Bids for grants from the PLA's Sports Promotion Fund are required to highlight how the investment will help overcome barriers to participation, the level of local community backing, other sources of financial support already sought or secured, as well as measurable targets. Applications will also need to set out how the impact of the grants will be maximised in the long term.

The AHOY Centre in Deptford and Benfleet Yacht Club in Essex were the first beneficiaries of the Sports Promotion Fund, launched last year.

The 2019 application form for grants is available on the PLA's website. Further details of the scheme and how to apply will be available at a public meeting the PLA is holding at the London Rowing Club on Putney Embankment on 26 February (6.30pm), to update river users and the wider community on current developments related to the upper tidal stretches of the river.

February 14, 2019