Wandsworth Police Station Front Desk Will Close To Public
---
Following a radical funding overhaul aimed at safeguarding front line policing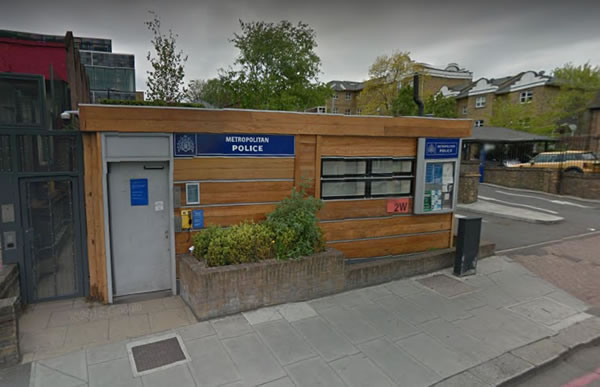 Wandsworth Police Station. Picture: Google Streetview
Wandsworth Police Station Front Office on the High Street will close down following a consultation by the London Mayor's Office on the financing of policing in the capital following Government cuts in policing budgets. Local residents will no longer be able to attend the station for crime reporting. The Station building itself will remain open for operational police use.

During the consultation, including an online survey and public meetings in every London borough, 4,000 Londoners gave their views. The Mayor and the Met Police Commissioner, Cressida Dick, have now drawn up final plans for financial restructuring the Met.

Wandsworth Police Station's Front Desk was originally slated for closure in this year's consultation written by the Office for Policing and Crime, with the Metropolitan Police stating that only one crime a week was being reported at the Wandsworth Station's front counter.

Lavender Hill will become the borough's only station offering front counter reporting. The report says that 4.5 crimes a day are reported at this station.

The Mayor's Office reports that the Met's budget has been reduced by £600 million since 2010 with a further £400 million of savings to be made by 2021. Key policies is the final strategy drawn up by the Mayor and the Met Comissioner include a 24/7 front counter in all boroughs and more dedicated ward officers by the end of this year based at local 'hubs'.

The Met believes this overhaul will result in the retention of front line police services and will not result in the withdrawal of policing from any London community despite the Government cuts.
Wandsworth station was downgraded to day time opening in 2013 when Putney, Battersea and Tooting stations were closed.
November 3, 2017