Local School Focuses on Wellbeing
---
Putney High School re-focuses timetable in 2-day event fostering meaningful relationships at school

In celebration of national Mental Health Week, Putney High School GDST launches, Wellbeing Within – (Thursday 24th- 25th May) two whole days where every lesson, break time and after school club will have a focus on fostering positive engagements and friendships at school.

According to a recent YouGov survey, nearly half of 12-year-olds in England (48 per cent) feel sad or anxious at least once a week. By the age of 16, 70 per cent report feeling this way at least once a week, with more than a fifth (22 per cent) having negative feelings as often as once a day.
During Wellbeing Within, students will be encouraged to award Gratitude Points to their classmates or teachers who have made a positive difference to their life at school.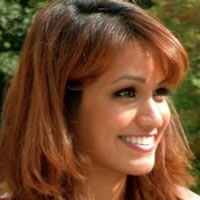 Dr Farhana Mann twitter.com/farhanamann

Ex-TV presenter and Psychiatrist Dr Farhana Mann – Will talk to students about Loneliness in an effort to address the isolation and negative feelings engendered by what Headmistress, Suzie Longstaff calls "anti-social media".



Suzie Longstaff
Suzie Longstaff, Headmistress, said: "School is a wonderfully positive opportunity, where many form friendships and support networks for life. Sadly in the age of social media, we're hearing more and more how young people are feeling increasingly lonely, insecure and inadequate. School is the perfect place to invest time in genuine connections and meaningful relationships every day. It's our job to help students foster these relationships and give them tools for life. To help young people to step out into the real world and overcome these challenges with confidence."

May 9, 2018