50 Before 50
---
RHN Occupational therapist does 50 miles in a wheelchair to mark her 50th birthday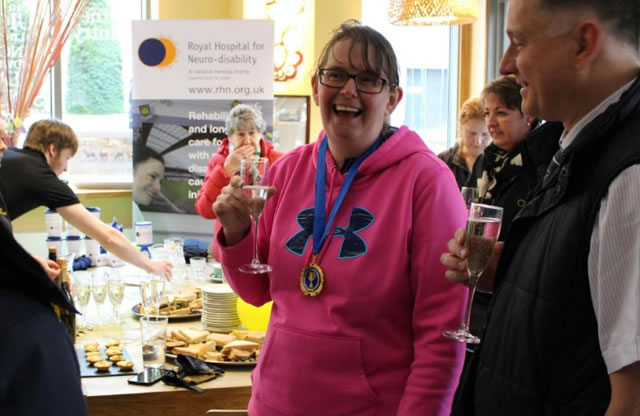 Back in Putney & out of the wheelchair on Day five
Susie Wilford, the senior occupational therapist at the Royal Hospital for Neuro-disability (RHN), decided she needed to do something big to mark her 50th birthday year, so she came up with '50 before 50'.



Susie leaves St Mary's Church on day one
So on 28 April at 4pm, after months of training, she set off from St Mary's church in Putney in a wheelchair to cover 50 miles through London, finishing back at St Mary's at 5pm yesterday (3 May).


Susie decided to do this quest because she wanted to find out what it is like to get around in a wheelchair, like almost all of her patients have to, and in doing so raise money for the new Therapy Hub at the RHN, which will provide state-of-the-art rehabilitation facilities for people with brain injuries.
Susie started her training in a special wheelchair loaned to her by wheelchair company Gerald Simonds earlier this year, and has found how difficult it is to get around on wheels. The training took a physical toll on her, but she had expert support from her dietician and physiotherapy colleagues.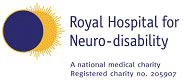 Susie said, "I am self-propelling 50 miles in a wheelchair for Royal Hospital for Neuro-disability because I want to raise money for the new therapy hub. I've found out what it's like to get a wheelchair around in public places, and it isn't easy."

The RHN's new Therapy Hub, is a state-of-the-art rehabilitation space for patients with brain injuries.

May 5, 2017