The Putney riverbus service has a lifeline for 2012
Transport for London (TfL) has announced that they have been able to appoint a new operator to run the Putney to Blackfriars River Bus service in the New Year.
Hundreds of Londoners use the service every day and many had expressed great concern that the service might end with the final Thames River Taxi service on 23 December. However Transport for London has now confirmed that Complete Pleasure Boats have been awarded a 6-month contract to operate the River Bus service from 3 January 2012. During that period Transport for London will finalise arrangements with an operator to take over the service on a longer term basis.

Andy Griffiths Head of London River Services, said: "I am delighted that we are able to confirm Complete Pleasure Boats as the interim operator of this popular service and that we will be able to ensure uninterrupted services for our passengers in January. Negotiations continue to finalise arrangements with an operator for the longer term and we expect to award a longer-term contract in early 2012."
Ed Langley, CPB's managing director, who has substantial experience in operating river boats on the Thames started the service to Putney in 2005, providing a safe and reliable river service to commuters travelling from South West London to the City. CPB currently operates the 7:30am and the 18:25pm river bus service from Blackfriars to Putney.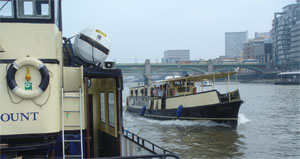 The service will be provided by the Henley and the Viscount two boats with an incredible heritage on the river (pictured left). The Henley was built in 1896 and the Viscount in 1908. These boats provide a comfortable, reliable and economical journey for commuters, Commuters are treated to free tea, coffee and toast on their journey. The service runs to timetable and the journey treats commuters to amazing views of some of London's key attractions on their way to work. For many commuters their daily river journeys are a way of life and after a relaxing and stress free journey to and from work. The boats are fuel efficient and environmentally friendly - an important consideration in this day and age
Ed Langley said, "We are absolutely thrilled to be given this opportunity which will ensure both continuity for our existing passengers and the opportunity for new passengers to enjoy our service. For many commuters the journey to work is a chore, but for our passengers it is often the best part of their day."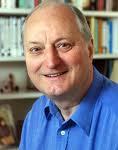 Assembly Member Richard Tracey said, "I am so pleased we together have been able to secure an ongoing service for the next 6 months. Clearly there is much more work to be done on a business plan for the future, but this shows the voices of Putney, Battersea, and Fulham have been listened to. Now more and more people need to use the boats."



Timetables:

Eastbound Mornings

Putney

07.30

08.00

-

Wandsworth

07.40

08.10

-

Chelsea Harbour

07.50

08.20

09.00

Cadogan

07.55

08.25

09.05

Embankment

08.15

08.45

09.25

Blackfriars

08.25

08.55

09.35

Westbound Mornings

Blackfriars

08.25

-

-

Chelsea Harbour

09.00

-

-

Westbound Evenings

Blackfriars

17.10

18.25

19.10

Embankment

17.20

18.35

19.20

Cadogan

17.40

18.55

19.40

Chelsea Harbour

17.45

19.00

19.45

Wandsworth

17.55

19.10

17.55

Putney

18.05

19.20

20.05

December 23, 2011