Putney Branch Says Thank You To Samaritans Volunteers
---
In celebration of Volunteers' Week 2016 (1-12 June 2016)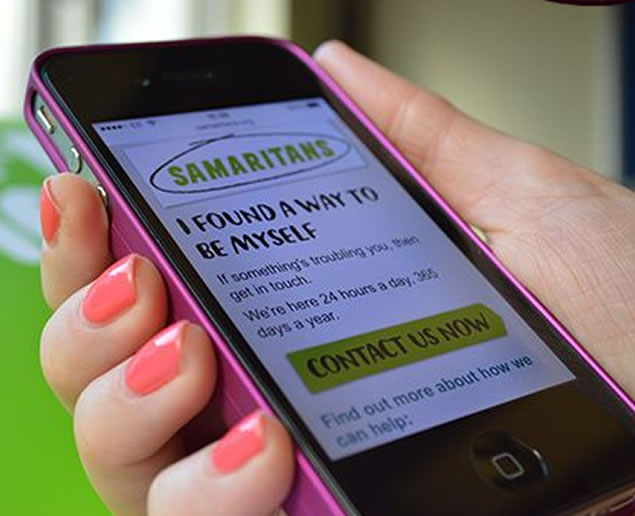 Every 6 seconds someone contacts Samaritans. Across the UK and Republic of Ireland, more than 20,000 volunteers give well over 5 million hours of their time a year - responding to calls, fundraising, supporting people in prisons, workplaces and schools, and running its 201 branches. The charity estimates that paid employees would be earning the equivalent of £72m a year.*
Shona Synnott, Directors at Putney Samaritans said:
"Life can be tough for anyone, and everyone deals with challenges in different ways. As Samaritans volunteers, we don't judge, we're here for absolutely anyone, and we want people to talk to us before they feel overwhelmed. I'd like to thank each and every one of our dedicated volunteers – the work they do is priceless. If you're open-minded and feel that the moment is right in your life to give some time to others, why not think about volunteering with us?"
Samaritans volunteers are based in 201 branches across the UK and Ireland, and they work in a variety of roles. Listening volunteers respond to calls, emails, letters and texts, as well as talking to people who call into the branch for support. Many others help with awareness raising and events. Training and support is really comprehensive and you're always working in a team. In 2015 the 140 listening volunteers at Putney Branch responded to over 37, 800 contacts.
Shona continued:
"We're keen to hear from people who want to be listening volunteers and also from those happy to help with fundraising, marketing and outreach work, and the day-to-day running of our branches. Volunteering with Samaritans is a win-win. You can offer your experience and knowledge and in return develop a whole new set of skills."
Deb, who volunteers at Putney branch, added:
"Knowing you've made a difference to someone's life is all the reward any of us needs. Just being there to listen, in confidence, to someone going through a tough time in their lives can be really helpful to that person. It could be family, work, money or relationship issues, or perhaps they've lost a loved one. Whatever they are dealing with, we listen and give people the courage to open up about what's happening in their life and support them to get through."
Anyone can contact Samaritans; you don't have to be suicidal. Whatever you're going through, call us free any time from any phone on 116 123 (this number is FREE to call and will not appear on your phone bill), email jo@samaritans.org, or visit www.samaritans.org to find details of your nearest branch.
If you are interested in volunteering in South West London then visit Putney Samaritans website at www.samaritans.org/branches/putney-samaritans Or you can contact the branch directly on 020 8789 9121.

• *Calculated based on the Office of National Statistics' median hourly wage for 2015 in the UK, plus 1.8% annual inflation.

June 1, 2016