Christmas Tree Recycling In Wandsworth
---
Free Collection until mid-January
Wandsworth Council will collect Christmas trees for recycling on scheduled refuse and recycling collection days between Thursday 4 January and Wednesday 17 January 2018.
Households receiving individual dustbin/sack based waste collection services will have their Christmas trees collected on the same day as their rubbish and clear recycling sacks. However, the collection will not occur at the same time as a different collection vehicle is used for the trees to ensure that they are kept separate for composting.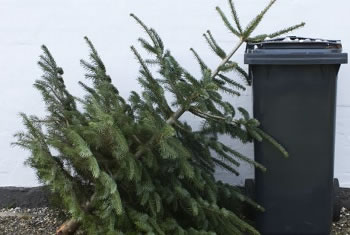 If you have a front garden place your tree alongside your dustbins and recycling sacks inside your garden. If you do not have a front garden place your tree on the pavement directly in front of your home if your front door opens directly onto it.

However, the Council asks that you do not do this before 6.30pm on the day before the collection is due. Place your tree near your rubbish bin, making sure you do not obstruct access to it if your rubbish goes in large, communal wheeled bins.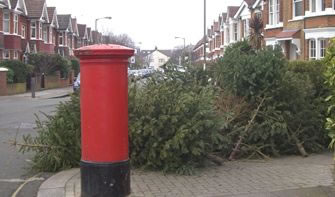 Leaving Christmas trees on the pavement in contravention of the above advice is fly-tipping. This is a criminal offence which may result in a fine or prosecution.

January 8, 2018