Association shares the great stories of the last few months


People living in Southfields Grid have a special souvenir to remember the current pandemic - a 'lockdown special" of their regular newsletter Grid News.
The 12-page magazine, produced by the Southfields Grid Residents' Association (SGRA) has been delivered free to every home on the Grid as well as to the area's surgeries, church and estate agents.
The idea behind it was to let the Grid know some of the great stories the last few months have inspired, ranging from the huge effort by the Southfields Grid Alliance volunteers to support around 500 residents with deliveries and assistance to initiatives taken by shops and businesses in the area to keep going. It is also packed with pictures that reflect the area's quiet streets, clapping for the NHS and May's VE75 celebrations.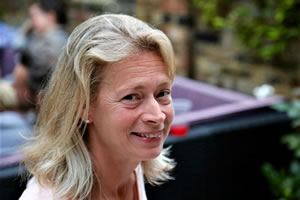 Philippa Haslegrave
Editor Philippa Haslegrave admits creating this special edition of Grid News during such tough times was a unique challenge. 'No-one has been left untouched by the situation," she says. 'Some people have endured a great deal of hardship, lost loved ones, had their businesses under threat and so on. By contrast, others have been surprised at the positive impact, such as spending quality time at home with their families, befriending neighbours, cooking from scratch every day and the like.


Grid News is published three times a year, and 3000 copies of this one-off were designed and published by local firm Yellow Print Shop despite their shop being closed. 'It was important to represent as many people as possible" reflects Haslegrave. 'I didn't feel anyone wanted to read negative stories, but neither could the newsletter be insensitively chirpy. I hope it is more of a celebration of the small but positive achievements of our Grid community, whilst acknowledging these have been the most challenging of times".
SGRA chair Charles Runcie says the special issue has already had some great feedback. 'When we started to hear about some of the lovely stories inspired by the lockdown it was a no-brainer to decide we needed to publish some of them. We are still hearing about some amazing things going on, so we shall hopefully reflect them in future issues of Grid News".
If you live outside Southfields Grid but would like to obtain a free copy of Grid News, email your name and address to info@southfieldsgrid.org.uk


June 22, 2020