Southfields Improvement Scheme Underway
---
Changes aim to create a 'village style' local shopping centre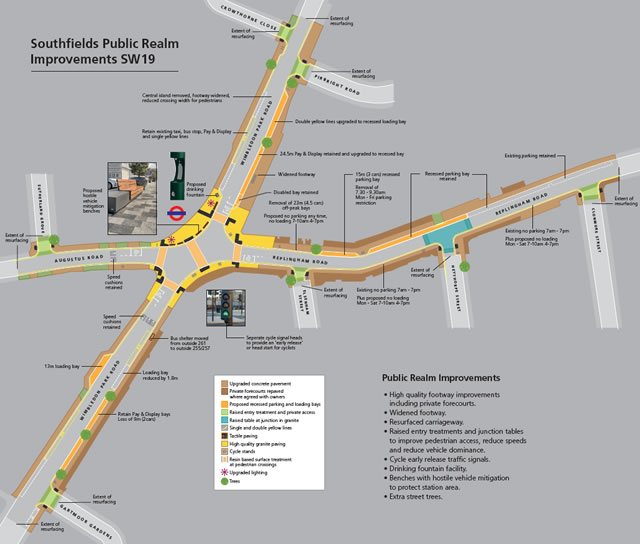 Wandsworth Council has announced that the first phase of planned improvements to tthe shopping area in Southfields has started.

The changes aim to create a 'village style' local centre and will upgrade the shopping area, improve conditions for pedestrians and cyclists and make it easier to access via public transport.

The £1.6m cost of the scheme will be met by a combination of the Wandsworth Local Fund – money raised by the council by imposing a levy on local developers – the wider Strategic Community Infrastructure Levy and by Transport for London.

The improvements aim to help ease the pressure at the busy Southfields tube station – especially during Wimbledon fortnight when Southfields tube station serves as the main transport hub for the championships.

The first phase of work is expected to take around six months. It will include putting high-quality paving along Replingham Road from the junction of Clonmore Street to Wimbledon Park Road, raising the junctions with side roads to slow down traffic and improving the environment for pedestrians. The council will also be planting more trees, installing new cycle stands, upgrading the street lamps and putting in recessed parking bays.
Work in future phases of the project will include widening footways, improving the area outside Southfields Station, more raised tables at junctions to slow down traffic, more trees, tactile paving at crossings, new benches and a drinking fountain and changes to traffic lights to prioritise cyclists. The roads will be resurfaced once all the pavement works and completed.

The council has written to local residents to make them aware of the works, and details are also available on the council website at www.wandsworth.gov.uk/southfields.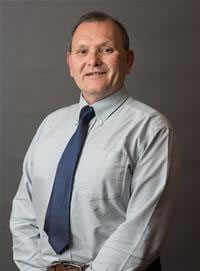 Cllr Paul Ellis
The council's cabinet member for strategic planning and transport Cllr Paul Ellis said: "We want Southfields residents to benefit from an enhanced shopping area and better facilities for people who want to visit on bike or on foot. These works will also ensure that during the Wimbledon championships it can handle the thousands of people from all over the world who visit it, and that they will be more likely to spend their money in the town's restaurants, bars and shops.

He continued: "We will try to keep any inconvenience caused by the work to a minimum, and it will be put on pause during the championships and at other busy times."




A spokespersond for the Southfields Grid Residents Association told this website,"Local residents are delighted that after a number of annoying delays the improvements scheme is finally starting. They're much needed, as bits of the centre are looking very tired. We hope it'll encourage more local pride, as well as making our excellent shops and facilities a more attractive destination for locals and visitors alike".

Click here for larger image of plans
February 3, 2020