HRH The Prince of Wales visited Wandsworth Campus to celebrate College's 300th Prince's Trust Team Programme
Prince Charles talked today, (19th Deecember), with the students on the College's 300th team and heard about their fundraising and community work that is delivered as part of the programme. Also on hand to celebrate this important milestone were College Principal Sue Rimmer OBE, council leader Ravi Govindia, former programme graduates, staff and Martina Milburn CBE, Chief Executive of The Prince's Trust.
Matthew Allen, 19, from Tooting, was part of South Thames' 300th team. He said:
"I went on the course because I wanted to build up my confidence and learn how to work in a team, during the past 12 weeks I definitely feel like I've achieved that.
"I never expected I would ever get to meet someone from the Royal Family, so meeting Prince Charles was great. He asked me about what I was doing next, and was nice to talk to."
David Tovey, Team Leader for The Prince's Trust Team Programme said:
"It is great to be a part of this programme and celebrating our 300th team is a great opportunity to look back at all the young people we've worked with and helped to achieve their potential. Reaching the 300 mark shows we're doing something right and that there's a need for positive support like this to inspire young people in our community.
"The group have all been so excited to meet Prince Charles and tell him all about the activities they have been involved in – meeting him is definitely a special way for us to celebrate the 300th team milestone."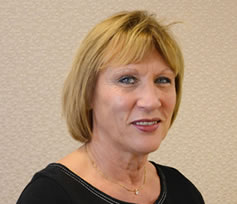 Sue Rimmer said:
"South Thames College has a great track record of improving the opportunities for young people through The Prince's Trust Team Programme. The course is a fantastic way for those involved to develop the necessary skills to go on and succeed in life.
"Our passion for the Team Programme has seen South Thames become one of The Prince's Trust's most active partners and I couldn't have imagined a better way to celebrate our 300th team, then with the Prince of Wales visiting us today."
December 20, 2014