Today Mayor Boris Johnson has announced in final budget papers today, the first ever cut in the City Hall share of the council tax (GLA precept). This follows a three year freeze of the precept.

Mayor Boris Johnson said: "We should never take a penny off hard-pressed Londoners that is not needed to guarantee the safety of the city, to invest in the infrastructure that is vital for London's long-term survival or to help grow the economy. Thanks to the sensible savings we have achieved over the last three years we can deliver on all our priorities and hand some money back to Londoners. I am proud to have ended eight years of relentless rises in council tax, freezing the precept for the last three years and now take this small step towards easing the burden further."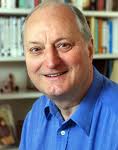 Local Assembly member Richard Tracey said: "This is very welcome news for hard pressed Londoners in these austere times. I, with my Conservative colleagues in the London Assembly, have constantly pressed Boris for a cut in the council tax precept after the 152 per cent increase under Ken Livingstone for 8February 4, 2012 now he has started to deliver the reduction. I believe there will be more to come in the future"

London Liberal Democrat Mayoral candidate Brian Paddick's response was:
"The London Liberal Democrats have a fully costed proposal to reduce council tax by 3%. As a Liberal Democrat Mayor I am determined to make a real difference to Londoners, not just token gestures. Whilst any reduction in council tax is welcome I'm not going to spend too long working out how I would spend my extra £3.10 a year."

Commenting on the cut in the Mayor's share of council tax, that will save Band D taxpayers in London just over £3 a year, Ken Livingstone said: "This is just £3.10 a year, whereas I will save Londonders an average £1000 over four years by cutting the fares on October 7th this year... I believe in tough times Londoners need a Mayor who will cut the cost of living. Boris Johnson's announcement would hardly pay for a single tube journey."
The budget will be subject to final approval by the London Assembly when it meets on Thursday 9th February.

February 4, 2012