Local Commuters Suffer On SWT Trains
---
Tracey pushes for action on overcrowding on South-West Trains
Richard Tracey AM, London Assembly Member for Merton and Wandsworth, pushed representatives of Transport for London and Network Rail this morning on the problem of overcrowding on trains in South-West London. Mr Tracey was in attendance at the London Assembly's Transport Committee.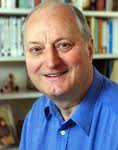 Commenting Richard Tracey said:
"My constituents in Merton and Wandsworth suffer from some of the most overcrowded trains in the country. Unless action is taken then this problem will only get worse. I was pleased therefore to be assured that not only is work to lengthen platforms very much underway, but that there will be more carriages on many of the most crowded trains.
He continued: "I also asked when the former Eurostar platforms at Waterloo will finally be brought into service for mainline trains. I have been pushing on this since 2008 and, whilst it is frustrating that four of the platforms may not be in use for several more years, it was good to have it confirmed that one of the platforms will be brought into use in 2014."

March 7, 2013