Derek Wyatt Chair of Trustees Royal Trinity Hospice leaves in July 2017 after six years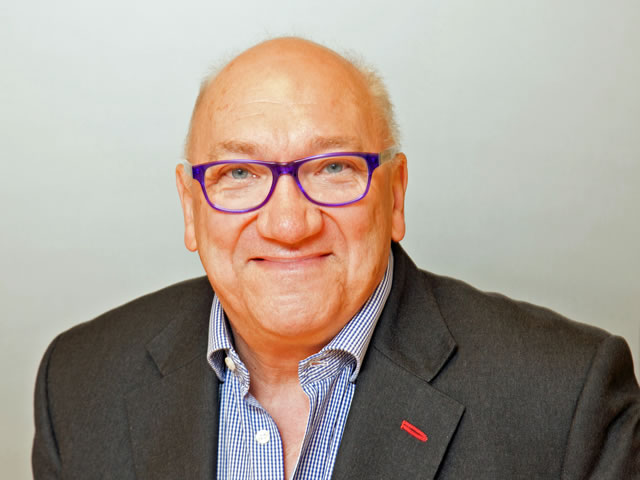 Derek Wyatt to retire this summer
During his tenure, Derek has overseen an exciting period for the hospice, culminating in Trinity's 125th anniversary celebrations last year. Derek has raised Trinity's profile by securing Trinity's Royal name, initiating the William Hoare annual lecture series and most recently originating the idea for the London Hospices Choir whose song 'The Living Years' was the top selling charity single in the Christmas Number 1 race.
A digitally-savvy Chair, Derek has championed the adoption of digital technology across the hospice. Last year, he facilitated Trinity's partnership with the Royal College of Art and Harvard University which led to the award-winning digital design project, 'Normalising Death'. His passion for digital technology has also seen Trinity launch a new website, an online retail boutique as well as initiate pilots into how digital technology can help people live and die better.
Derek said "It has been a privilege and a joy to be the Chair of Royal Trinity Hospice over the last six years. I have tried my best to create a warm friendly atmosphere in all that I have done. I have been helped hugely by a great bunch of Trustees and a talented and enthusiastic senior management team. Trinity will always have a special place in my heart. The new chair will be a very lucky person!"
Dallas Pounds, Chief Executive of Royal Trinity Hospice, said, "It has been a pleasure and privilege to work with Derek over the past 3 years since I became CEO at Trinity. He is so passionate about the charity and its purpose, and his energy and enthusiasm will certainly be missed. He leaves an impressive legacy, with a mix of practical and innovative changes to our work and our environment, a developed brand, and sustainable future."
Trinity is now looking for a new Chair and has appointed Trustees Unlimited to manage the recruitment process. The search for a new Chair will begin in February. Enquiries about the position should be directed to melissa.baxter@russam-gms.co.uk. The new Chair will be appointed in April before officially taking over in July 2017.



January 23, 2017