Local Hospice Shortlisted For "Flagship" Industry Award
---
Charity shops of Royal Trinity Hospice shortlisted for Outstanding Charity Retailer of the Year Award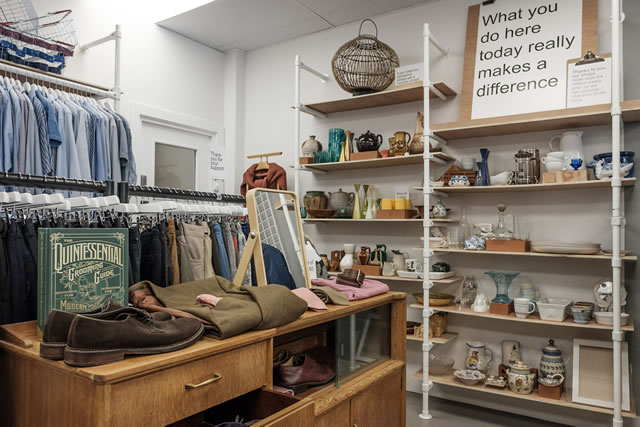 Trinity's collection of 28 shops has undergone a significant transformation over the past year. The re-vamped branding and move towards a bolder, more contemporary look has paved the way for Trinity to emerge as a new kind of charity shop on the high street. This improvement and innovation has now been recognised by the Charity Retail Association and Trinity is one of three charities on the shortlist for one of the top awards at their annual event.

The steps towards a more laid back, boutique style of shopping experience, and the strategic investment in the people and infrastructure around them, has seen Trinity's profit percentage increase 25.2% over the past year. This has meant the shops generated over £4m last year, a total that makes a significant contribution towards the £12 million Trinity needs to raise each year to provide skilled, compassionate support to patients facing life-limiting illness and their families.

The success of Trinity's shops has allowed for expansion into more locations across central and south west London, with the most recent shop opening in Camberwell's Butterfly Walk earlier this month, and a new store set to open on London's iconic Portobello Road in June.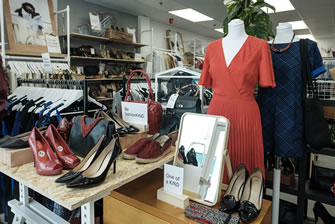 Andrew Adair, Trinity's Director of Retail, said: "We are absolutely thrilled to have been shortlisted for this award. Everybody in the retail team, from operations and offices, to our drivers and volunteers, has worked tirelessly to ensure the success of the brand's transformation over the past year, and are all to thank for the amazing achievements that have been made.

"At the heart of our efforts in retail is the drive to support the incredible work that the hospice does. Without generous donations from the public, dedicated volunteers in our shops and the support of the local community shopping in our shops, we would not be able to contribute to supporting the lives of those facing life-limiting illness in our community.

"We're proud to have been nominated for this prestigious award and look forward to the growth of our brand in years to come."

Robin Osterley, CEO of the Charity Retail Association said: "We consider the Outstanding Charity Retailer of the Year to be our flagship award and are delighted Royal Trinity Hospice has been shortlisted. It recognises the fantastic work the hospice does for its community and I wish their nomination every luck in our awards night in June."

May 25, 2018