Better Service Promised on Local Tubes
---
New District line timetable from this weekend
A new timetable comes into effect on the District Line this Sunday which will increase frequency, reliability and capacity according to Transport for London.
The changes will include five additional trains on the busy Wimbledon branch providing space for 4,000 extra passengers during the morning peak, more trains during the evening service with six trains per hour until 23:30hrs and an additional train on the Ealing Broadway branch to get an extra 800 customers home during the evening peak.
The changes were the subject of a major consultation exercise earlier this year, in which nearly 18,000 customers, local business and stakeholders took part, almost 80 per cent of whom were in favour. The timetable has been designed to improve service for the 200,000 passengers who travel on the Wimbledon branch of the District line each day. In particular, the removal of the weekday Olympia service aims to deal with bottlenecks in the Earl's Court area which currently hold up more than 20 percent of District line trains entering Earl's Court behind an Olympia train. This wait in the tunnel, at one of the one of the most complex junctions on the Tube network, will be reduced, directly speeding up journeys for the 150,000 customers who are affected by delays at the station.

Mayor of London, Boris Johnson, said:
"Hundreds of thousands of passengers will benefit from this practical and pragmatic change to markedly improve the most congested part of the tube network."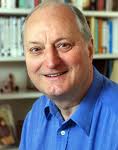 Richard Tracey, Assembly Member for Wandsworth & Merton said, "This is really very welcome news for commuters from Putney, Southfield's, and Wimbledon. I am delighted. We lobbied very hard to get these improvements and they have been delivered by Boris and TfL"
Howard Collins, LU's Chief Operating Officer, said:
"The introduction of the new timetable in December will reduce delays across the whole line and, in particular, benefit the 150,000 passengers who are affected by delays at Earl's Court each day by reducing congestion in the area. It will also provide more room for more than 4,000 passengers on the Wimbledon branch, the busiest branch on the line, during the morning peak and an enhanced evening service. The Olympia service will continue to operate during the weekend and we will also operate a special weekday service during the busiest events at Olympia."
Passengers using Kensington (Olympia) already benefit from improved London Overground services, with four trains serving the station every hour carrying 600 passengers per train, and interchange to the Tube available at both West Brompton (District line) and Shepherd's Bush (Central line) stations. Southern services will also continue to serve the station. During the week customers can use nearby Barons Court or West Kensington stations, both of which are close to the Olympia Exhibition Centre, and regular accessible bus services to High Street Kensington, and step-free stations Hammersmith, Fulham Broadway and Green Park.

December 7, 2011