Council agrees financial package to help less well off with council tax bills


Wandsworth council has agreed a financial package that will help more than 3,500 of the borough's poorest households with their council tax bills, it has been announced.
Council tax bills for the lowest income families will be reduced
with families on the lowest incomes facing additional financial difficulties as a result of the Coronavirus pandemic. The council will be offering targeted support by cutting their council tax bills.
The reduction is expected to be worth an average of £185 and will be directed towards 3,600 families in Wandsworth who already qualify for help paying their council tax.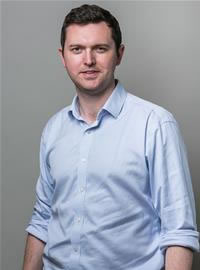 Finance spokesman Cllr Rory O'Broin, pictured above, said, "This is a real terms cash boost to our most hard-pressed households at this difficult time. It is money in their pockets worth an average of £185 and is just one of the many ways in which the council is working to ease the pressure on its residents throughout this pandemic."
With some people facing reduced incomes or job losses as a result of the outbreak, the council has confirmed it will be relaxing its normal rules on rent arrears and non-payment of council tax.
No council tenants in Wandsworth will face eviction proceedings as a result of rent arrears while the crisis continues. Allowances will also be made for leaseholders who are struggling to pay their service charge bills.
And no enforcement or recovery action will be initiated against people who fall behind with their council tax payments.
The money to help people struggling to pay their council tax comes from a newly-created Hardship Fund containing £1.988m, which will also be used to boost the existing Wandsworth Discretionary Social Fund (WDSF) which supports families on Universal Credit and/or other benefits who are struggling to meet the cost of living.
The Hardship Fund is on top of an additional £8.8m received in Government grant on Thursday which is being used to form a Coronavirus emergency fund to help the borough cope with the current health crisis. As well as supporting families struggling on low incomes it will also be used to support the council's suppliers, many of whom are local businesses.
The £8.8m in funding will be used to pay for a package of measures which include:
• Supporting adult and children's social care across the borough to make sure that all our vulnerable residents and service users are protected.
• Helping to support the NHS with swift discharges from hospitals to reduce bed blocking and free up beds for the care of coronavirus patients.
• Covering increased costs in providing children's social care and giving support to schools to help them to look after vulnerable children and children of key workers.
• Supporting those at a higher risk of severe illness from COVID-19, especially those who are isolated and lacking a reliable social network.
• Helping rough sleepers into decent accommodation.
• Providing additional services for residents such as the recently established Community Hub, the wide-scale distribution of emergency food and supplies to vulnerable residents plus increased spending in areas like supporting the care market, additional accommodation costs, purchase of food vouchers and personal protective equipment.
• Supporting our contractors and essential service providers regardless of their ability to provide the full range of services that they would under normal operating circumstances. This will ensure these vital providers and suppliers will receive income to help them ride out the storm, continue as going concerns and are able to protect the jobs of their employees.
• An additional £100,000 for the local voluntary sector – in addition to the £300,000 already allocated to support their work in the community. Individual emergency grant payments outside the normal bidding rounds will also increase from £1,000 to up to £10,000.
In addition a package of support to businesses amounting to around £58m is currently being fast tracked by the council with many businesses already having received payments of up to £25,000 into their bank accounts.
Cllr O'Broin added: "This is a comprehensive and far reaching package of support to help our residents and businesses weather this Coronavirus storm and emerge stronger and more resilient when it's over."
April 7, 2020