Aiming to make it easier to report problems and request services


Wandsworth Council has launched a new app which it says will make it easier to report problems - such as graffiti or flytipping - to the town hall.
The app, currently being trialled by the Council, is available for Android and IOS devices and you can use it to request services and report problems including:
Flytipping
Graffiti
Flyposting
Overgrown trees
Damaged paving
Overflowing or damaged litter bins
Missed bulky or DIY waste collection
Missed recycling collection
Broken street lights or traffic signals
Request recycling sacks
Request a street clean

All you have to do when you see a problem is take a photograph on your phone and report it via the app.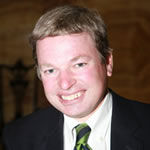 The council's finance spokesman Cllr Guy Senior said, "We can now offer our residents this quick and easy way to report issues and request services. It saves them time and trouble and enables us to respond quickly and efficiently.
"We already make it easy to contact us online, but we know people increasingly prefer to use their mobile phone to report problems on the go."

To download it search for 'Wandsworth Report It' on the Apple or Android store, or access it via the council's website at www.wandsworth.gov.uk/myaccount.
You can also use the My Account page to manage your council tax and benefits accounts online.
If you are having any problems fill in this form.
September 9, 2016