Council leader calls for unity in wake of Westminster attack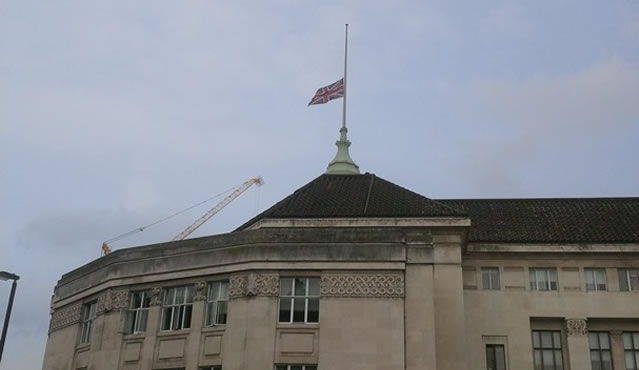 Wandsworth Council leader Ravi Govindia has called on faith communities across the borough to unite and work together to "defeat those who pursue hatred and seek to divide us" in the wake of yesterday's terrorist attack on Westminster.
Cllr Govindia is writing to the leaders of all the leading religions in Wandsworth to stress the need for solidarity and togetherness "in the face of such horror".

He said: "Today the Union Flag over Wandsworth Town Hall flies at half mast to express solidarity with the victims of yesterday's senseless attack on the seat of our democracy. Earlier today staff and visitors to the Town Hall, like countless other people across the country, observed one minute's silence in tribute to the victims of yesterday's dreadful attack on our Parliament and on ordinary Londoners and visitors to our great city.
"Our thoughts and prayers go out to all those affected by this terrible event, especially the families of the innocent people whose lives were so cruelly taken away.
"London will overcome this tragedy and Londoners of all faiths and creeds will go on supporting each other and working in harmony with each other in defiance of the twisted and evil intentions of those who wish us harm.
"This is a time to show solidarity and focus on what unites us."
March 23, 2017