No confidence motion against Ravi Govindia fails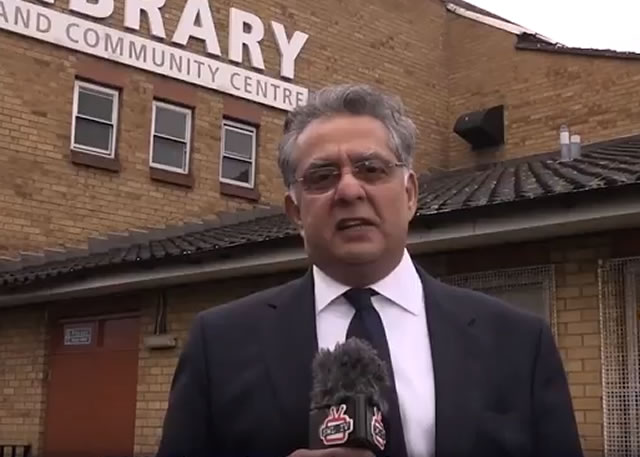 This Thursday evening (9 January) the leader of Wandsworth Council, Ravi Govindia saw a no confidence motion against him defeated.
The move had been made by fellow Conservative councillors who had been concerned about the party's poor showing in recent elections.
After the meeting Mr Govindia, who represents East Putney ward, said, "I am once again honoured that colleagues have renewed their trust in my stewardship of Wandsworth Council. Wandsworth is a fantastic place; it has been my home for more than four decades and it is a borough of opportunities and aspiration. It is a great privilege to work with so many excellent colleagues to make this fantastic borough even more so.

"At last night's meeting, we agreed an ambitious action plan to tackle climate change to make Wandsworth inner London's greenest borough, together with our commitment to be carbon neutral by 2030. This goes hand-in-hand with continuing to deliver an impressive house building programme and attracting more job opportunities for one of the youngest populations of any London borough. All this whilst maintaining our record of good quality services.

"I will continue to work tirelessly with everyone at the Town Hall and beyond to deliver on our promises to Wandsworth residents and to ensure Wandsworth remains the cleaner, greener and safer borough. It is now time for all who share the vision of a fantastic future for Wandsworth to come on board."
According to the Evening Standard a Tory source told them prior to the meeting there was no 'personal hostility" towards Mr Govindia, who they described as 'doing a good job", but added, 'There is a good chance he will lose... there is a feeling that they need a more effective salesperson. Nobody wants to be the Conservative team that loses Wandsworth."
The Standard reported that a number of councillors believed that under Mr Govindia's leadership there was a risk that the Conservatives could lose in the next local elections in 2022.
Ravi Govindia became leader of Wandsworth Council in May 2011 when he replaced Sir Edward Lister, who stepped down as Leader following his appointment as Deputy Mayor working with Boris Johnson and who is now the PM's chief strategic adviser.
January 10, 2020