Steer clear of cheap phone and laptop chargers - some are lethal
The warning comes after a cheap phone charger nearly caught fire the very first time it was used. That episode, which occurred in the run up to Christmas last year, sparked an urgent investigation by trading standards officers which revealed a worryingly high number of faulty chargers on sale.
As part of their investigation, the officers netted a haul of nearly 1,000 phone chargers and over 200 laptop computer chargers that were deemed unsafe. Many were also counterfeit.
As a result, a number of local traders were taken to court and prosecuted for breaching consumer safety laws. All their hazardous stock was seized and destroyed. The traders included:
Mr Kamaljeet Singh Gurwara whose outlet DD-Phones Ltd is based in Broadway Market, Tooting pleaded guilty to eight offences in his name and another eight that were laid against his company.
After hearing in mitigation from his solicitor that he had disposed of £1,000 worth of stock as a result of the inquiry, Mr Guwara was given a two year conditional discharge and told to pay a £15 victim surcharge. DD-Phones Ltd was fined £1,000 and ordered to pay the council's prosecution costs of £1,000 plus a £15 victim surcharge.
Muneer Ul Haq Kaleem of the Tooting Mobile Shop in Bates Crescent, pleaded guilty to 11 offences. In mitigation, his lawyer said he had no idea the chargers were counterfeit or dangerous when he'd bought them from a supplier, who he said had taken advantage of his lack of electrical knowledge.
He was sentenced to a two year conditional discharge and ordered to pay £1,849 costs and a £15 victim surcharge.
Said Khan, who was trading from the Khan Mobile shop premises in Tooting High Street pleaded guilty to 12 offences, and in mitigation his solicitor told magistrates Mr Khan had thought his suppliers were reputable and that he had not realised that the safety markings on the products he was selling had been incorrect.
He was also given a two year conditional discharge and made to pay £1,911 towards the council's prosecution costs, plus a £15 victim surcharge.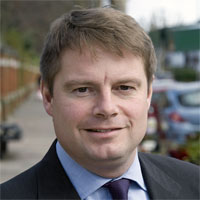 Wandsworth's community safety spokesman Cllr Jonathan Cook said:
"Our trading standards team reacted swiftly and decisively to protect residents from these dangerous chargers. As well as prosecuting those responsible for putting them on sale we were also able to get them removed from shop shelves and prevent any further incidents happening.

"Our message to consumers is to stick with reputable retailers when it comes to buying these types of electrical items. People should always be wary of buying goods like this on the cheap. They may be a few pounds cheaper and look like a bargain, but the true cost could be much, much greater."

Among the serious defects found among the seized chargers were:
• Inadequate insulation between the input and output circuits.
• Internal components not properly secured and poorly soldered – increasing the risk of loose wires which could cause fires or electric shocks.
• Incorrect size and positioning of live and neutral pins in cheap plugs.
The Electrical Safety Council has produced a guide on substandard and counterfeit electrical chargers, which can be found at www.esc.org.uk
It gives checks to make when buying an electrical charger, namely:
• There must be at least 9.5mm between the edge of the pins and the edge of the charger.
• Look for the required markings- manufacturer's brand name or logo, model and batch number,
• Check for a CE mark
• Check the output voltage and current ratings marked on the charger and your electrical device are the same.
• Check for adequate warnings and instructions.
By law only electrical items which satisfy detailed safety requirements and are properly labelled with information to allow traceability and safe use can be sold.
Anyone worried about an electrical charger they have purchased should stop using it immediately and contact the Citizens Advice Consumer Helpline on 08454 04 05 06.


October 10, 2013