Council says 'making it easier for local people to switch to two-wheeled transport'


Councillors have given their approval to new plans making it simpler and quicker for bicycle owning residents to request bike hangars in their streets.
Councillors on Tuesday (25 September) voted in favour of a new online system that could mean many more bike hangars being installed in residential areas.
The decision, which is expected to be formally ratified by the council's executive later this month - means residents will soon be able to request a hangar for their street via simple online form - and if there is enough local demand and the location is suitable - the installation will be fast-tracked.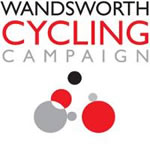 Ann Pasola, from Wandsworth Cycling Campaign told this website: "We are delighted that the council are rolling out secure on-street cycle parking. The demand will be high: lots of people have asked for spaces across the borough. This is an important step toward making Wandsworth a place where everyone can make their journeys safely and happily by bike. "

The council is keen to support cycling and encourage more residents to take up two wheeled travel – and with this goal in mind – is looking to make it easier for residents to securely store their bikes – especially those who don't have gardens or enough room inside their homes.
Each hanger would safely store up to six bikes and could only be accessed by people who have signed up to the scheme and been given a key.
The purchase and installation cost of each hangar – around £2,500 - will be met using grants available from Transport for London (TfL) while their ongoing maintenance, cleaning and removal of litter would be undertaken by the company providing the equipment – who in return would receive an annual membership fee from residents who hire hangar space.
Wandsworth is already home to some 25 hangars on local estates, while providing safe and secure bike storage for residents is a key planning condition on all new housing developments.
Transport spokesman Cllr Paul Ellis said,"Making it easier for local people to switch to two-wheeled transport is a key element of our environmental and sustainability strategy which will be at the heart of town hall policies between now and 2030.
"One of its central aims is to encourage more sustainable forms of transport like walking and cycling but we recognise that one of the challenges facing people who would like to cycle more is the question of where to keep their bikes. If they live in a small property or a block of flats there may not be enough room, so an obvious solution is to provide safe and secure storage in the street outside.
"Our aim now is to streamline the process so that hangers can be installed quickly and easily where there is the need and the demand."
The Council advises that when a potential site has been requested and identified as suitable, local residents and ward councillors will be consulted.
September 27, 2019