Residents to get access to superfast broadband
Wandsworth Council's housing blocks are being linked up to a high speed fibre optic network which could offer thousands of homes access to superfast broadband and some free internet services.
Many housing blocks, whether privately or publicly owned, have to make do with telephone lines as connecting large buildings with fibre optic cabling is far more complex than it is for a traditional street property.
Wandsworth has now struck a deal with Community Fibre Ltd which will see the company install new cabling to all council owned homes in purpose built blocks.
Once installed, households will be able to access free digital television channels, digital radio and a completely free 'walled garden' internet service.
There will also be the option of subscribing to superfast broadband tariffs with speeds up to ten times faster than can currently be achieved through phone lines.
Within the free 'walled garden' residents will have access to the council's websites and online services, a BBC news feed and a council notice board. They will also be able to use the government's website (www.gov.uk) where you can search for local jobs and access a range of public services.
The first block will be hooked up before the end of the year and the system tested. The roll-out is planned to complete by August 2016.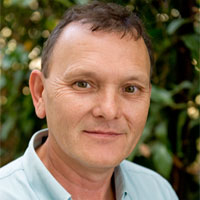 Cllr Paul Ellis, housing spokesman, said: "The gap between fibre optic and phone line services can be vast and we want everyone in our borough to have the option of a superfast tariff. It's particularly important for anyone with high data demands like those who work from home or run their own business.
"Through this innovative deal we plan to provide free access to a useful collection of websites. It means everyone living in our blocks will be able to take advantage of the opportunities and services available online.
"Under the terms of the contact Community Fibre Ltd will pay an annual fee of £50,000 to the council so we are also raising revenue to invest in our housing services."
June 11, 2014